Traditional games, in the context of any country, are the reflection of the culture of the country they are played in. Likewise, there are multiple and distinct traditional games that are played and attributed to Turkey oftentimes. If you move to Turkey on your tour, you are strongly suggested to engage in these traditional games in Turkey. The goings including Turkish language, Turkish culture, Turkish values and rules of particular nature, in other words do's and don'ts, portray the taste of the people of Turkey. This piece of writing will shed light on the games in Turkey that are mostly played.
Matrak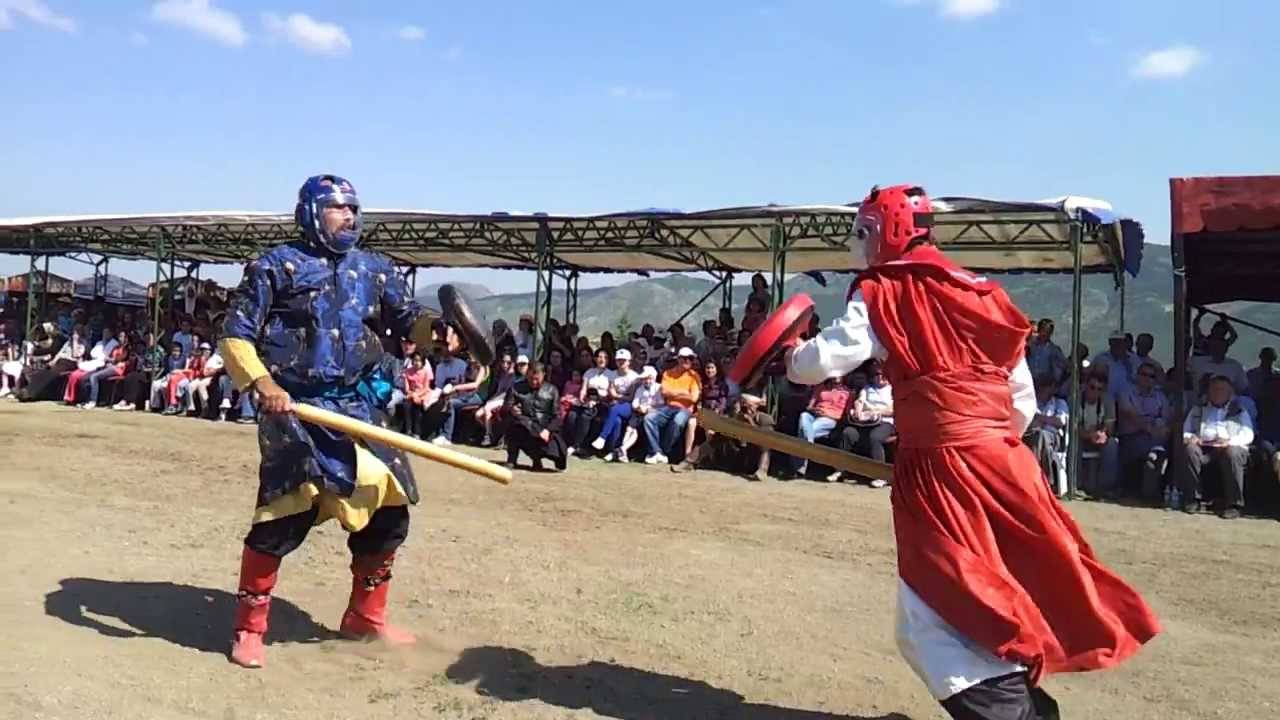 In sixteenth century, Bosnaik Matrakci Nasuh invented this game and dates back to Ottoman Times. Sticks made up of wood covered with leather are used to play Matrak. Very much identical to the bowling pins the top of the sticks are in rounded shape and somewhat wider than the rest of body. This game, oftentimes, is played on a lawn and is a form of combat imitation. Ottoman soldiers would use this game to practice melee combat. Nowadays, this has become one of the much popular games in Turkey.
Tour suggestions for you to have the spectacle of Turkish culture:
2 Day Cappadocia Tour
Oil Wrestling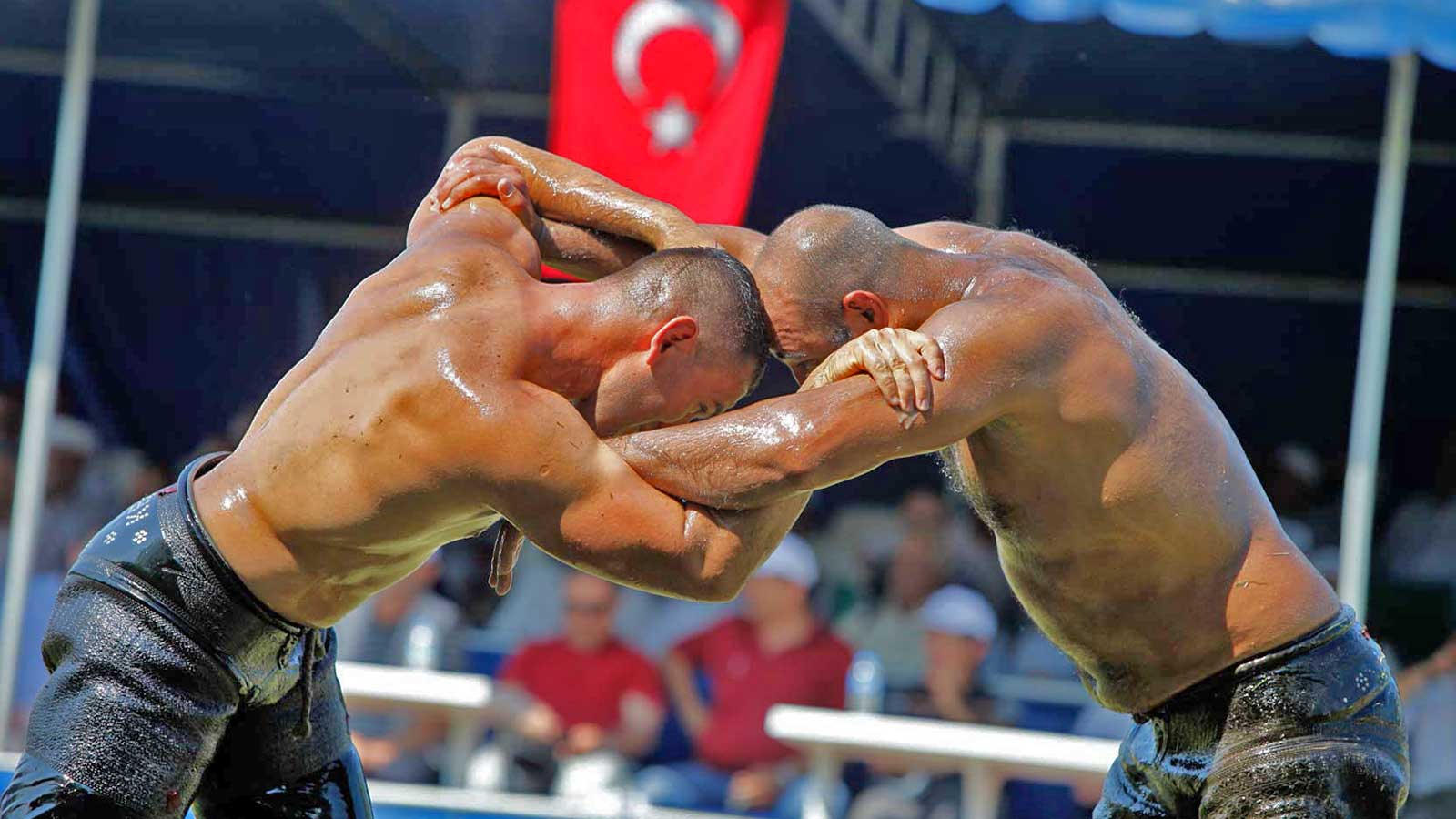 On the part of this game, the term used is Yağlı güreş that literally means oil wrestling. This has become one of the most renowned and played games in Turkey. To engage in oil wrestling, wrestlers are required to wear tight short trousers namely, 'Kispet' made up of leather. This leather is generated from buffalo leather having weight of almost 13 KG. As the name indicates, wrestlers cover themselves with olive oil. Although, oil wrestling matches are held across the country but the most crucial tournament is held in Edirne. This tournament takes place between June and July every year. Mr. Ali Gurbuz was the guy who the final match of 658th edition in 2019. On the part of 2020, matches of 659th edition are going to be took place between 29 June and 5 July.
Jereed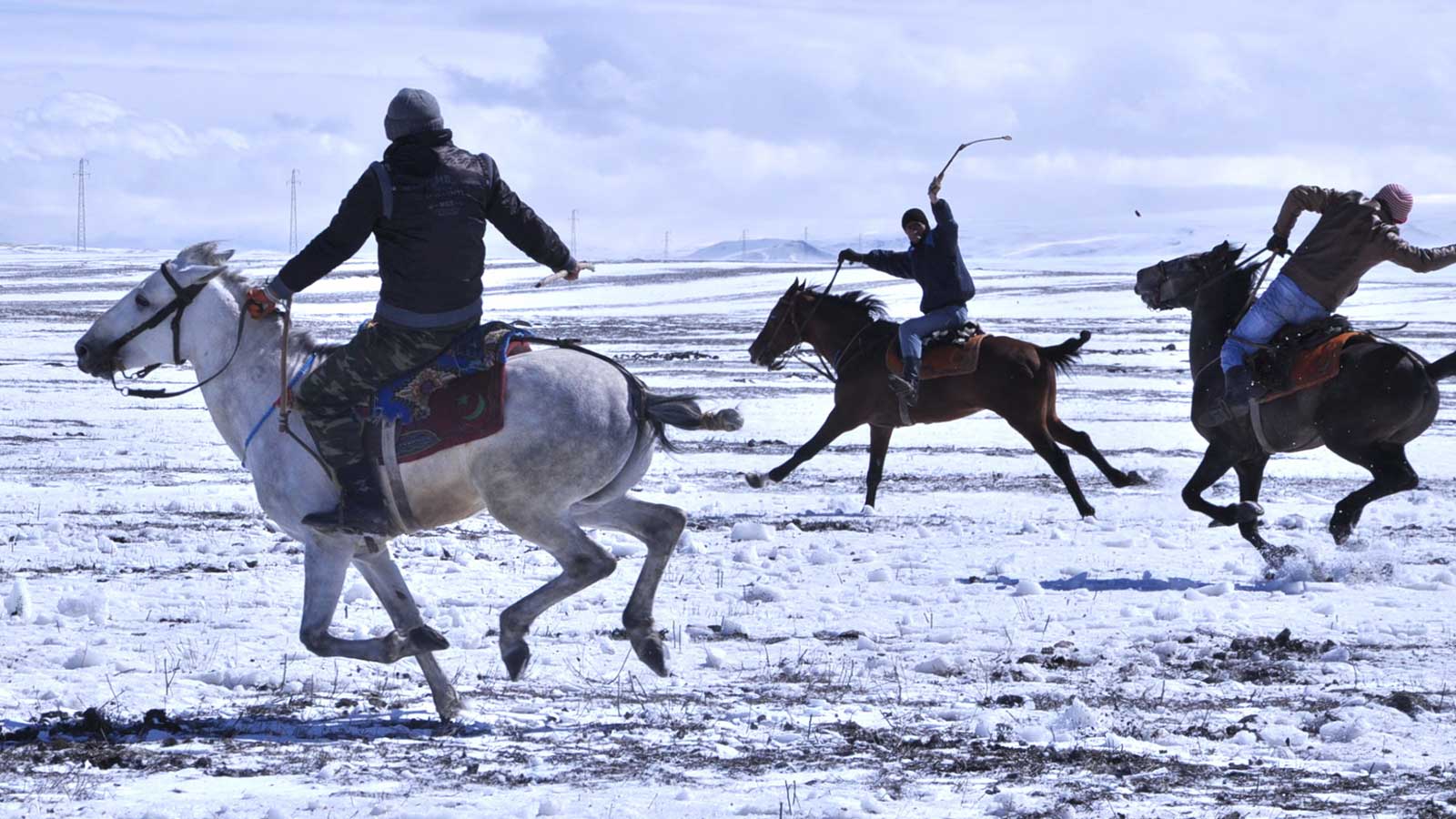 Considering the most popular games in Turkey, this game is also renowned by other titles as well like, jerid, jerreed which is in Turkish language called Cirit. As oppose to the individual player, it is played by equestrian team of Turkey. It is one of the most famed outdoor games. In Jereed, players while sitting on the horsebacks use to score points by throwing a blunt javelin made up of wood towards the horsemen of the rival team.
Tour recommendations for you to have the spectacle of Turkish culture:
5 Days Turkey Tour
Archery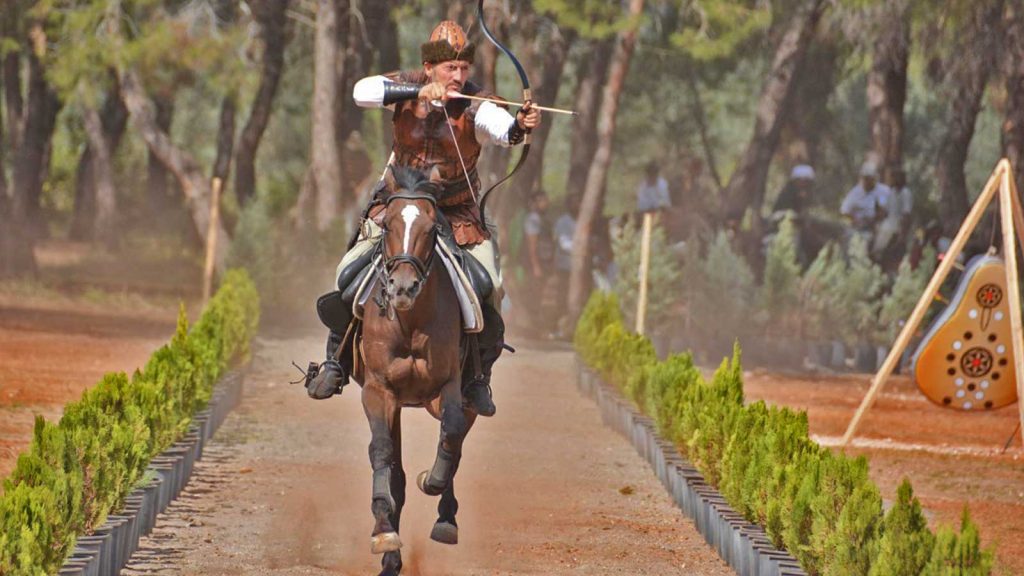 Another one of the traditional games in Turkey is Archery. It is the game played while you are sitting on the back of the horse. But sometimes, it also happens that archery is played without horse in Turkey. The rationale to attribute this game to Turkey is that antique people of Turkey are skilled archers on the horse. History of Turkey reveals the fact upon us that ancient worriers of Turkey were strong archers and had competency to ride the horse skillfully. Since, this type of horse riding is used as a game, women, besides men, take interest in archery as well.