Ottoman Palaces: Our top priority when making travel plans after arriving at our chosen destination is always the hotel. Some people want only cleanliness while others are searching for advantages and amenities. We can only select All Inclusive, B&B or room. Another thing which affects our choice is the theme and decoration.
Turkey's travel industry knows this, and individuality is a top priority in the last ten years of building spree of new hotels across the country. The days of ordinary and boring rooms, dingy receptions, little swimming pools and bland food are gone. Hotel owners are now keen to stand out from the rest, while still offering convenience, convenience and comfort.
Ottoman Luxury Palaces and Estate Hotels Istanbul
Ottoman Palaces: Istanbul's cosmopolitan metropolis is the King of leisure travel in Turkey. Rich and famous celebrities and executives adore the Byzantine and Ottoman empires' former capital-ruling centre.
Five-star restaurants offer sumptuous meals at a month 's wage price, while foreign brand names dominate the affluent Nisanti neighborhood streets where luxury is the buzzword.
Istanbul 's best luxury hotels have received an admired reputation for excellence. Catering for your every whim, the hospitality industry's professional staff helps you live for the right price like a king.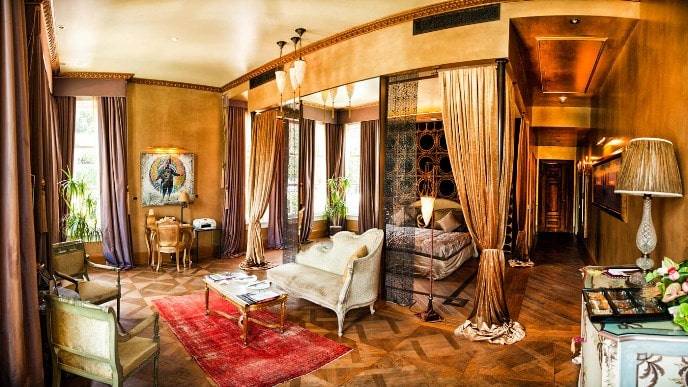 Ottoman Palaces: The hotel was a former mansion for Mehmet Pasha who was a grand vizier for the Ottoman Empire during the 18th century using the tagline "excellence is our heritage." However, by the 20th century, before falling into disrepair, this Yali mansion had become a coal-warehouse.
A major tourism renovation project brought it back to life in the 1980s through the restoration of as much of the original architecture and decor as possible. Each one-of-a-kind suite room screams of decadence and spa / wellness / Pilates and massage services are available at a finger-click. Prices vary depending on the exact luxury level you want, but you have to pay about 6,000 Turkish lira a night to rest your head on your pillows.
There is also an fascinating tale to tell about the former Ottoman Ciragan Palace, which belongs to the respected hotel chain Kempinski. It was commissioned by Ottoman sultan Abdulaziz in the 19th century but much of it was burnt down in 1910.
Ottoman Palaces: It was then used as a stadium by the famous football team, Besiktas, until underwent a major restoration project in 2007. Restored to its former baroque style architecture, the elegant Sultan suite is its fame to claim. It is one of the most expensive hotel rooms in the world and costs more than $30,000 a night.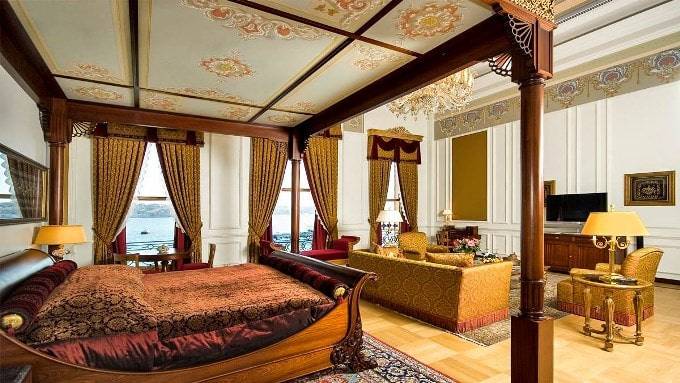 Live as Fred Flintstone: Hotels Cave in Cappadocia
Winning worldwide recognition, Cappadocia 's cave hotels are not a gimmick, but a time-honored, historic way of living. Their story goes back millennia when the area was first dominated by man.
Looking for shelter and warmth, they carved homes from the unique tufa rock that thousands of years before had been left behind by volcanic eruptions. In the late 4th century, when Christianity reached the area, local people carved churches into the stone too.
Ottoman Palaces: Even after Ottoman domination in the 15th century, Christian Greeks stayed there for many more years and used the caves and churches. Unfortunately, the 1923 Lausanne Treaty ordered all Greeks to leave the area and the churches fell into disrepair with their ancient frescoes.
Cave homes also started collapsing during this time, so the government forced many residents into manufactured housing. That is evident in small villages like Cavusin's old and new sections. However, in later years, architects invented methods for making cave homes safe but also for installing modern features. Tourism came to Turkey by the time; Cappadocia became worldwide famous for its cave hotels.
The Castle Inn in the Ortahisar district is one good example. The owner has kept an original cave room with fire and water well while theming the rest of the hotel on a castle. He also installed heating and jacuzzi, and honeymooners can book a luxurious suite with terrace overlooking the Cappadocia landscape.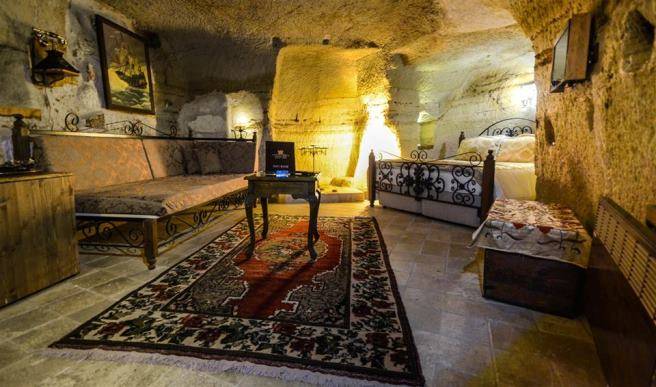 Back to nature: Hotels at Treehouse in Olympos
Ottoman Palaces: Olympos on Turkey 's Mediterranean coast near Antalya already embraced tourism in the 1970s. Many young travelers have arrived in Olympos following the hippie trail to stay at budget treehouse hotels promoting the mantra of being one with nature.
Dormitory rooms with 5 + beds in a house in a tree are popular due to low prices but washing facilities and toilet facilities in the communal areas put off many people. In later years, hotel owners started building private bungalows to get around this, but the point of the thematic accommodation misses.
The atmosphere filled with young backpackers wouldn't be your first choice if you're after luxury and your home perks. In that case Cirali 's neighboring one street village offers a more personal experience.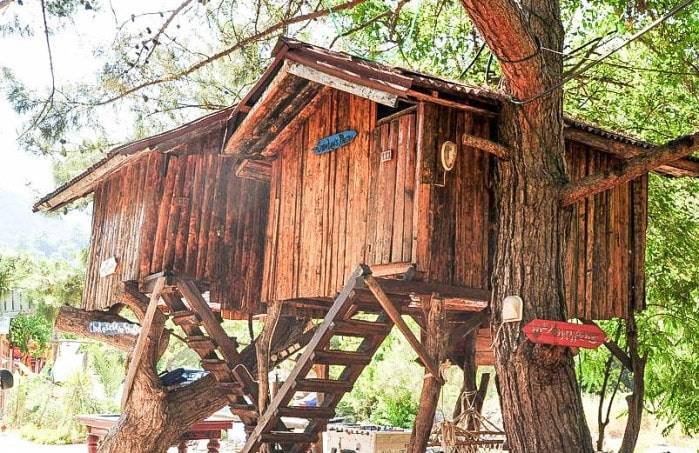 Wooden Uzungol Hotels & Ayder Plateau
Thick, dense forests cover the Black Sea area of Uzungol and the Ayder Plateau. Locals therefore, who have a cultural heritage of living off the land, build handmade wooden hotels and homes. The effect resembles an authentic home stay while travel publications in recent years claim that this practice is being increasingly replaced by quicker and cheaper modern methods.
My Ayder Plateau hotel resembled a family home, which made me feel uncomfortable as if I were intruding. However, it was only for one night, so I carefully navigated the rickety, steep, narrow wooden staircase to the top loft space, which was so cold in spite of the mid June. I remember thinking that if a fire broke out at the ground floor, my only chance of survival would be to leap out of the window, and if I was lucky, I would break only a few bones.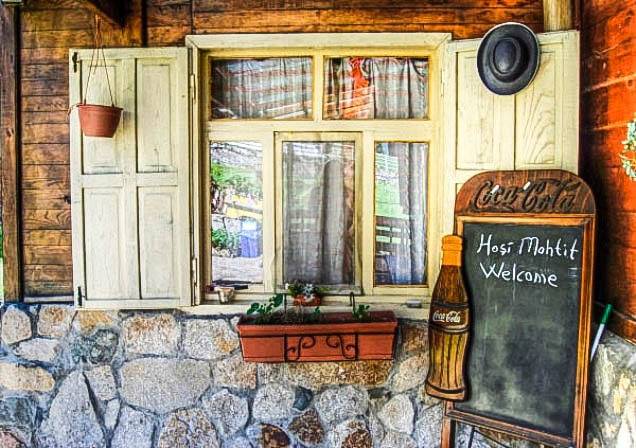 But staying at Uzungol's wooden Inan Kardesler Hotel was wonderful because all brothers owners had carved everything from wood, but still thought about practicality and modern luxuries.
There was plenty of heating, satellite TV and warm water and their passion for woodcraft was evident from the handmade ashtrays, mirror frames, bed frames, and doors. A full handcrafted wooden car sat outside in the courtyard, proving its testimony to a natural way of living.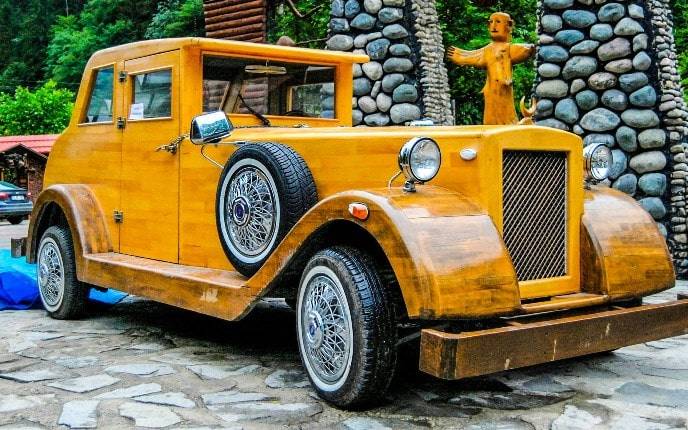 Antalya Subject Hotels
Turkey 's Mediterranean Antalya region has always been a prominent player on the tourism scene in the world. Excellence, commitment and commitment to hosting foreign visitors has earned it a solid reputation as the country's second-most-visited destination.
Hundreds of hotels accommodate thousands of visitors per year, but one that catches headlines is the Mardan Palace, often marketed as the world's most luxurious hotel.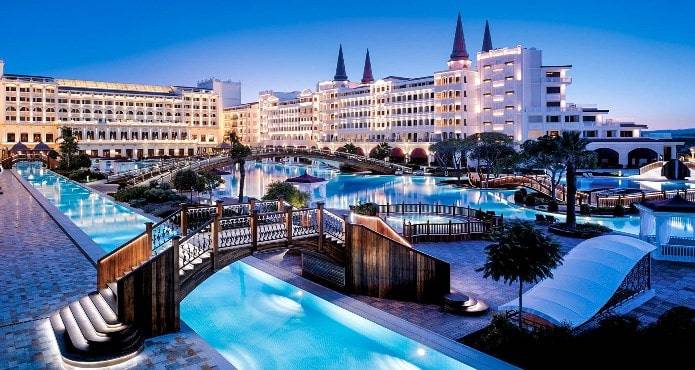 Citing their themes and decoration as a "return to the days of experiential luxury," their aquamarine restaurant in the swimming pool 's center has 3000 fish varieties in the aquariums around it. If you're not only looking at them, you can also book a session to feed and swim with marine life in the 1.6 millionaire liter Adventure Lagoon. That's also inside the large landscaped swimming pool which requires a gondola to get from side to side.
Imported Egyptian sand lines the private beach and in the decor; pure gold adorns staircases and taps for bathrooms. Such is the hotel 's vast size; Bollywood has shot many movies there, and celebrities such as Mariah Carey and Richard Gere attended the opening. Unfortunately, the hype and glitz have been overshadowed by news reports of poor money management leading to unpaid debts.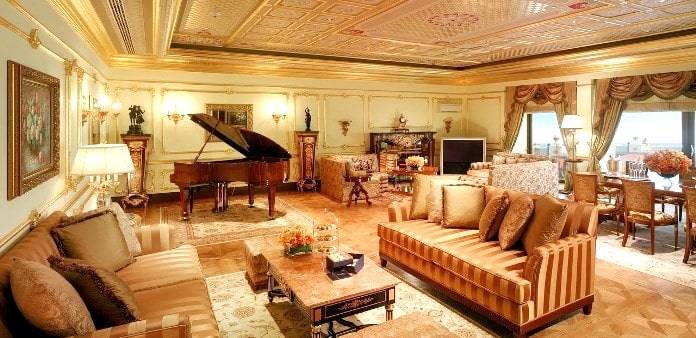 Other themed hotels in the district of Antalya include Queen Elizabeth, a resemblance of the famous cruise liner. The Titanic Resort Hotel is an iconic reminder of the famous ship that fell in 1912, while the Concorde de Luxe Hotel reflects the same name aircraft. Customers at the Orange County Resort Hotel in Kemer also feel transported to Amsterdam due to thematic windmills and imposing architecture.
Floating Turkish Riviera Hotels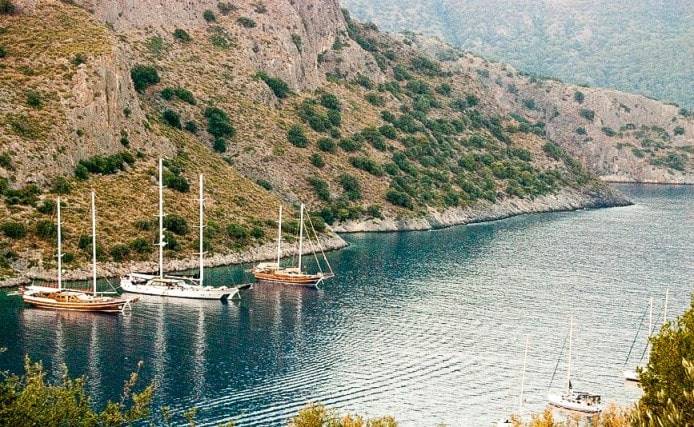 When we think of unusual turkish hotels, the Turkish Riviera's gulet boats are rarely mentioned. Yet my 3-night stay on a gulet boat experience is one of my favorite memories of travel.
I sailed from Fethiye to Olympos, on the Mediterranean coast. I was sleeping on deck at night, and in the morning I woke up to the Caretta tortoises running around the ships. For food, the crew caught fresh fish for cooking on the BBQ, so in about 30 minutes it was from sea to plate and the onboard chef even prepared delicious meals made from fresh ingredients.
We lifted anchor every morning to travel along the coastline so I slept in a new, beautiful destination every evening. The list of fun memories goes on and on, and this is my top recommendation if you're looking for unique hotels in Turkey.
Turkey is a place where you can find a wide range of natural attractions that nobody else in the world can see. It is easy to reconnect with nature in Turkey, with 43 national parks and 300 wetland areas. With Turkey Tour and Turkey Tour packages, come and discover the amazing natural wonders, natural protected areas, and nature parks in our country.
Explore all of Turkey's natural beauties, such as breathtaking crashing waterfalls, magnificent mountains, idyllic Black Sea plateaus, beautiful canyons, fascinating valleys, breathtaking crater lakes, floodplain forests, majestic trees, lakes and rivers. Cappadocia Tour and Cappadocia Tour 2 days are available to guide you, visit them to explore more about Turkey its neighborhoods and its culture.