Cappadocia, in central Turkey, is one of the prettiest places in Turkey renowned for innumerable things including: hot air balloons, extraordinary rock constructions, cave dwellings, fairytale sceneries etc. Multiple things from both perspectives, abstract as well as concrete, are there in Cappadocia Turkey which cast a spell over the spectators; noticeable these are the very things what is Turkey known for. Most of the visitors are of the view that they find best of Turkey in Cappadocia for it is the place which comes in mind as the notion of the best Turkey tourist places arises. The in-depth analysis strengthen our insights that Turkey tourism entails a considerable portion of visitors who have inclinations to have a tour of Turkey. What is famous in Turkey or what are the most engaging doings in Cappadocia Turkey is the essential notions every tourist inclines to know about. Let's shed some light upon the activities and spectacles most of the visitors oftentimes wish to engage with.
Rock Valley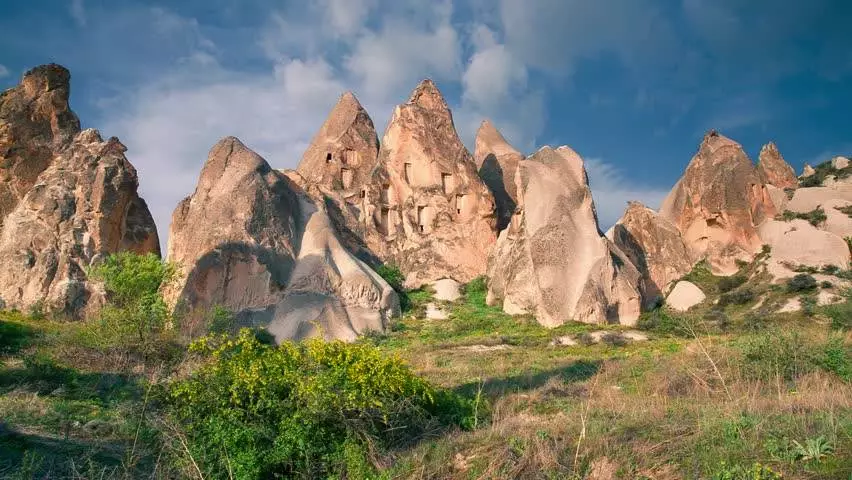 The most conspicuous things to engage in Rose Valley are hiking and sunset vision. Tourists enjoy themselves by having hiking through this region with sharp ridges. Long stretches of time has made these ridges more prominent and eye-catching. The rock formations distinct this area from the rest. The minerals in the sandstone display tinge of pink color which is caused by the sun raises shed directly on this valley.
Love Valley
The spots Cappadocia Turkey is famous for encompass 'Love Valley'. If you move just outside of Goreme you will for sure be witnessed the beauty of a unique land in Cappadocia Turkey. Passing through the rock constructions you can hike through Love Valley to Uchisar Castle; it will take two hours to reach Uchisar Castle. The rationale behind the title 'Love Valley' is somehow emotions-touching, that is, most of the rocks got shape like penis. Having this uniqueness, Love Valley got maintained its stance till the date with great majesty.
Red Valley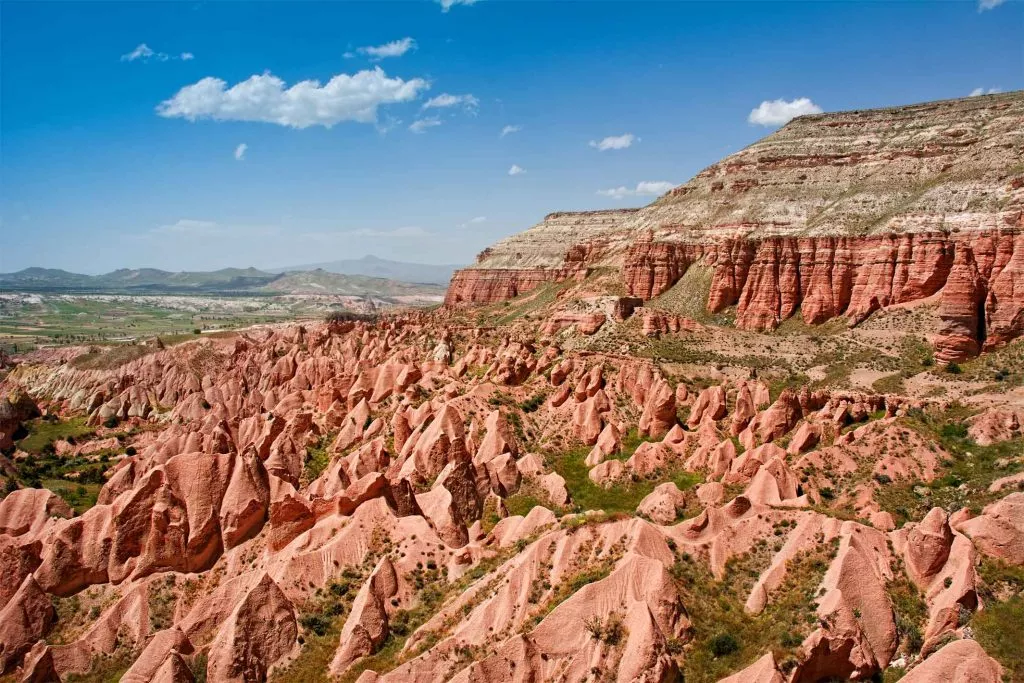 The tourists inclined to have hiking in Cappadocia Turkey must not overlook Red Valley which displays one of the most amazing viewpoint of sunset. You can either move randomly to have a spectacle of sunset or to the top of the flag point. Outstanding cave dwellings, sandstone rock constructions are the most conspicuous spots in Red Valley; these spot, undoubtedly, have made this area a priority over others.
Hot Air Balloon in Cappadocia Turkey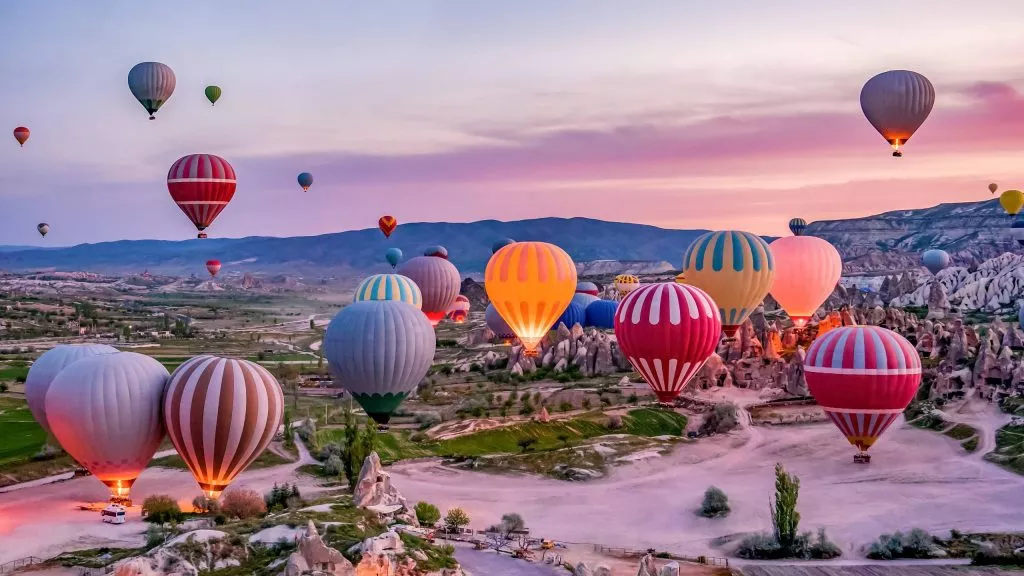 In addition to the discussed above, riding in hot air balloon contains speechless charms. The feelings like floating over antique cave dwellings of Goreme, chimneys etc. are remarkable. The top views in addition to providing with an amazing view of historical places also let the visitors to be entertained with the view of flying above hundreds of other balloons. It can be stated that over half a million tourists enjoy themselves with hot air balloon ride every year. You, of course, can have balloon ride at sunrise; it engages you with a new color of everything you see down. All of these great doings make available remarkable sensation which lasts for a long time.
Pasabag Valley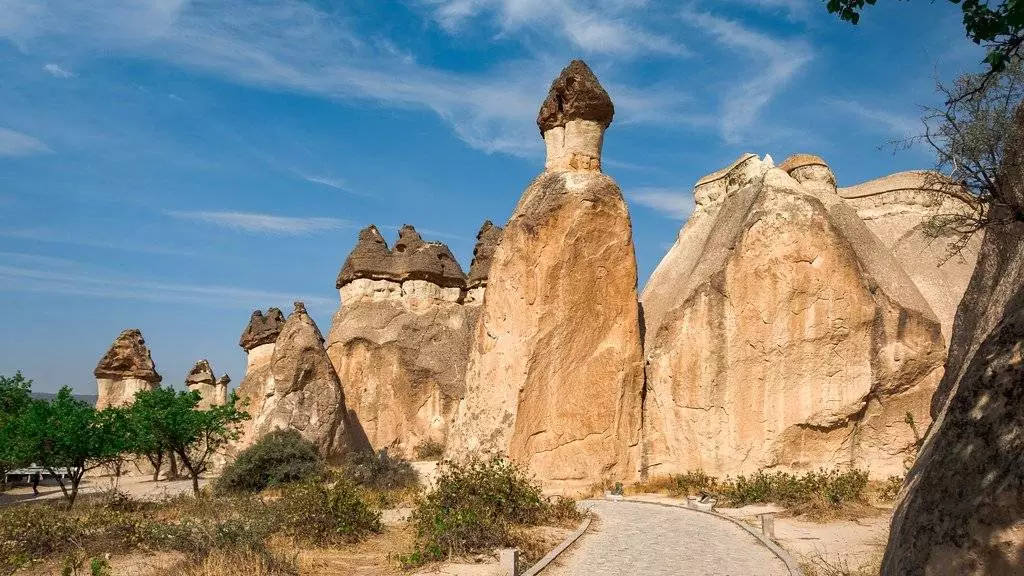 Located in Goreme, Pasabag valley is renowned for its antiqueness. The cave dwellings and fairy chimneys are the most prominent and tourist-engaging places and doings in Goreme, Cappadocia Turkey. This is absolutely a must-visit and worth-seeing place for those who take interest in exploration and adventure. The incredible natural configuration of the caves which are two- or three-story tempt the visitors a great. It becomes, oftentimes, an activity of great fun and exploration for spectators who move inside these caves.
Ihlara Valley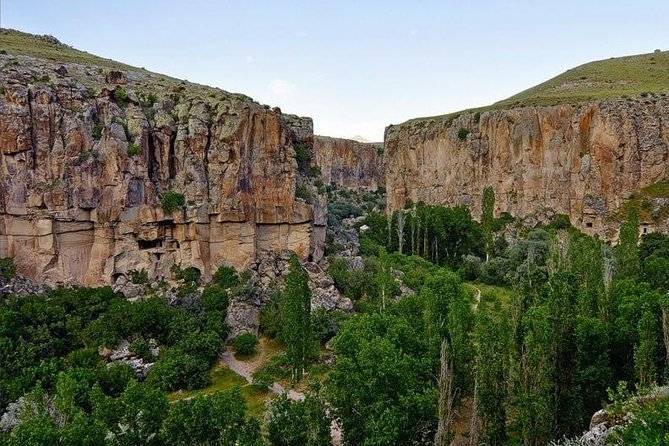 Ihlara Valley, one the prettiest places in Turkey, is famous for a striking river. This valley is close to the Aksaray; but surprisingly it is taken a part of southern Cappadocia. It is considerably a cheerful walk amidst a nature-world where in addition to the natural beauty visitors witness cave churches as well. In the caves, out of 105, 16 churches are available for visitors where carvings and intact paintings are visible. While you are in Ihlara Valley you, for sure, will release your worries for a particular time; the spectacle and the natural sounds everywhere in the forest reveal hidden stances of nature.
Here, I come up with some worth-doing tours for you:
2 Days Cappadocia Tour
4 Days Turkey Tours
14 Days Best of Turkey Tour
Sunrise at Lover's Hill
Lover's Hill, the most visited spot in Goreme, is usually prioritized by visitors who tend to have a great view of sunrise and sunset. Till the day, it is the best view-offering place for sunrise and sunset. Oftentimes, you will be witnessed that there remains a great hustle and bustle in the morning. Besides having spectacles of sunrise and sunset, photography is another one of the interesting doings most of the visitors incline to do here. Tourists avail the opportunity to take nice clicks of Goreme Town, Red Valley and Uchisar Castle from one spot.
Goreme Open-Air Museum Cappadocia Turkey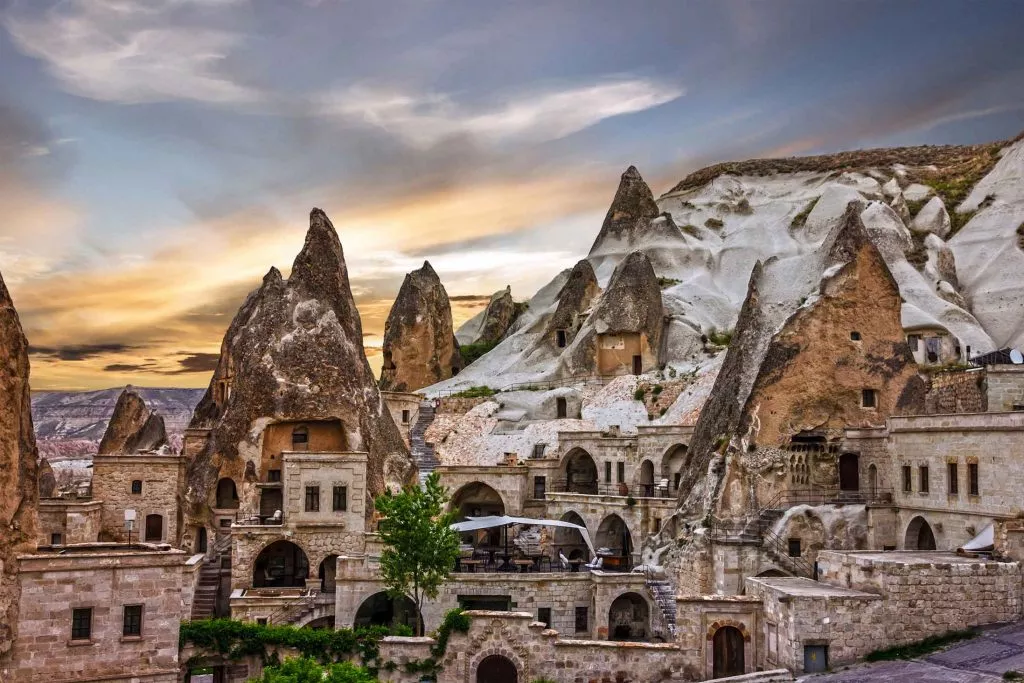 Visiting Goreme Open-Air Museum, you can come across antique paintings, caves and churches. In Goreme, this museum is located very near to the city center – the most famous town in Cappadocia Turkey. It takes approximately fifteen minutes if you are intended to move from city center to Open-Air Museum. A lot of historical perspectives and backgrounds are explained using audio guide to boost up visitors' insights regarding the museum accessories. Having a tour through Open-Air Museum accompanying an audio guide, certainly, stimulates a considerable number of tourists across the globe.
Zelve Open-Air Museum Cappadocia Turkey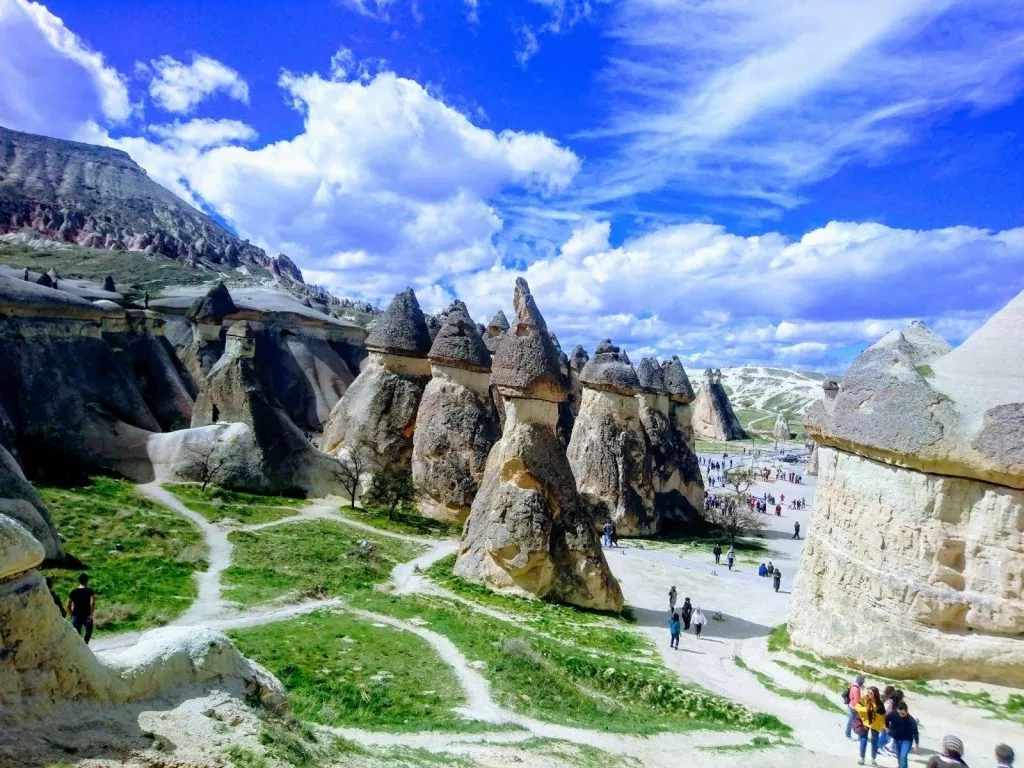 Zelve Open-Air Museum is one the conspicuous spots what is Turkey famous for. This museum once has also been used as a house of one of the largest publics in Cappadocia Turkey. Besides the spots discussed above, Zelve Open-Air Museum let the spectators to engage with and enjoy the beauty of churches, historical lodgings etc.
Cappadocia possessing numerous places and doings has become the priority in Turkey. A considerable number of peoples across the globe move to Cappadocia every year. Engaging with the natural beauties taken care by the officials seems interesting and adventurous to tourists. Tours Flame, a travel and tour organization, enjoys good reputation due to its quality consciousness in offering customer services. In a nutshell, exploring Cappadocia having services of Tours Flame brings much more comforts in term of facilities at reasonable prices.