One question that I frequently get asked is how I support my life in Turkey. People who inquire are generally girls who have met somebody while on vacation here, and they want to stay in the country. Others are middle-aged couples who don't want to wait until retirement age to experience the sun-life they dream of. You want to know what their realistic financial options are to spend a summer in Turkey.
Now, while some people think I've won the lottery, got a rich sugar daddy, or have a magical ability out of thin air to make magic money, I can assure you that I have none of these. But what I do have are examples of how I, and other people I know, are supporting ourselves financially in Turkey.
Funds for a life in Turkey: Living costs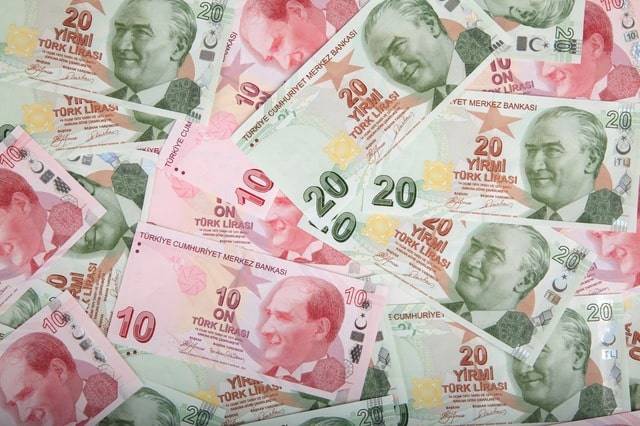 Before we continue to look at ways to earn money here, it is worth addressing the current living costs in Turkey, which vary from east to west. By far Istanbul is the most expensive place. Monthly rentals for households far outweigh the national minimum wage and dining out / shopping is a expensive affair compared to other nations.
I live in one of the smaller Aegean coastal resorts, and here you can have a wonderful lifestyle for about 1500 liras a month, less if you're a frugal person. Some of the biggest expenditures you'll have are:
Rent: For a fully furnished apartment in Didim this averages about 500 lira a month, but more in other areas.
Smoking and drinking: A packet of cigarettes has an average price of 7 Turkish lira while beer tends to vary between 8 and 12 lira depending on the locations I go to.
Petrol: Turkey is one of the world's most expensive petrol spots, but instead you can get around this by using a diesel car.
Meat: Interestingly beef and lamb here are incredibly expensive which could explain why most people in Turkey choose instead to eat fish or chicken.
Otherwise, other living costs in Turkey including food, electricity , water and so on are cheap. My average monthly bills are
Electricity – 120 lira
Water-20 litres
Internet -44 lira
Phone-35 liras
By far, as a self-employed person, my biggest expenses are business costs such as tax, accountant, and health and pension schemes. If you decide or work independently to set up a business in Turkey, expect these to take a large chunk out of your monthly budget. The message, otherwise, is that your monthly financial needs will really depend on where you choose to live.
5 Ways to Live as a Foreigner in Turkey
Most expats I know live off Turkish banks' monthly savings interest, which is around 10 per cent on average. Obviously, these fluctuate over time, and keep an eye on the exchange rate if you plan to stay in the country for the long term. Some people, who have been in the country for a long time, changed a significant amount of money when they first arrived and deposited it into a savings account for Turkish lira. They are thousands of pounds worse off, because the exchange rate has fluctuated.
English is taught in Turkey
Many private English schools around the country need teachers to help Turkish students learn English as a Second Language. If you are patient and meticulous, this is an ideal job but if you have a TEFL or TESOL qualification, your chances of getting one increase. (TEFL = Teaching English as a foreign language, and TESOL = Teaching English to Other Languages Speakers).
ONTESOL who run teaching programs online for those qualifications says …
"The duration of the courses to gain a qualification start at roughly 100 hours, and the positive aspect is that these qualifications are internationally recognised so should you at any time decide to leave Turkey and work as a teacher in another country, you could walk straight out of one job into another."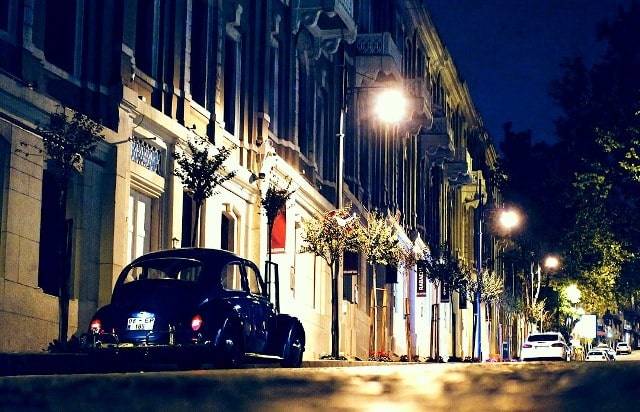 Depending on the employer and your experience, the average wage for a teacher in Turkey, is about $800.00, which at the current exchange rate, nets you about 2300 lira a month which is an average wage in Turkey."
Although there are many teaching jobs in Turkey, the hotspot region appears to be Istanbul 's big, busy metropolis as jobs go to universities and private language schools. Reputable schools are going to secure your work permits and also pay your health insurance, and the question of whether accommodation is included seems to be different from school to school. One of my friends who used to do the job supplemented her monthly salary with private lessons which she used to charge for 100 liras an hour, so there are ways to make good money.
Support Manager
To volunteer your services in exchange for free lodging, which can save you a lot of money, is a very cool, short-term alternative that is especially useful for people who want to travel around world. Sites such as Work Away show businesses that will provide you with accommodation and occasionally food in exchange for about 4 or 5 hours of work a day. Jobs range from aid to hostels and hotels to tourist retreats on local farms.
Casa Sitting
If you're not in the financial position to buy property, you'll be renting your biggest expense while living in Turkey. Home-sitting is another short term solution to get around this. People who are willing to open their house to you are usually pet owners who want to look after them while they're away so you have to be a lover of the animals. Some workers only last a couple of weeks, while others last months. Hecktic Travels check out this article for the absolute low-down on what house sitting entails.
Buy to Invest Property
Turkey has been and still is experiencing a construction boom and due to the low property price, the buy-to-let market has become a viable choice for people who are experienced in this sector and have cash spare for a second home.
To increase the chance of renting, they opt for city apartments in business districts, so attracting working renters or a favorite second choice are the coastal resorts, because this is very lucrative if you can fill the property for the whole summer.
Ultimately with this choice, since it's also a huge financial commitment and a source of income, do your homework first. Revenue from rentals needs to be declared for tax purposes, and some coastal resorts are already overwhelmed with vacation rentals, thus pushing down the regular price. If you are not going to be in the country permanently, you also need to consider costs such as rental management.
But What is It About?
Check out this article, which discusses other options, and work permits if you want to work in Turkey. You should even consider working illegally but think carefully before you do so. There is a huge fine to pay if you get caught and you also face the risk of deportation.
Note : If you want to stay in Turkey, longer than 90 days, you will need a residency permit that requires you to show evidence of supporting yourself financially and health care coverage. Due to this reason, many expats that I know of are choosing to split their time equally between their home country and Turkey.
Turkey is a place where you can find a wide range of natural attractions that nobody else in the world can see. It is easy to reconnect with nature in Turkey, with 43 national parks and 300 wetland areas. With Turkey Tour and Turkey Tour packages, come and discover the amazing natural wonders, natural protected areas, and nature parks in our country.
Explore all of Turkey's natural beauties, such as breathtaking crashing waterfalls, magnificent mountains, idyllic Black Sea plateaus, beautiful canyons, fascinating valleys, breathtaking crater lakes, floodplain forests, majestic trees, lakes and rivers. Cappadocia Tour and Cappadocia Tour 2 days are available to guide you, visit them to explore more about Turkey its neighborhoods and its culture.