As part of the monthly posts on how to support yourself financially when traveling or moving to this country, one choice that comes up over and over again is to teach English as a foreign language in Turkey. Now that's something I've never done, but several of my online friends do or have it because it's one of the country's most common legal choices for working.
At the same time, it presents an excellent opportunity to travel and immerse yourself in the traditions and culture. Now while I can list many reasons for doing this, I wanted some more bonafide information to satisfy the reader's curiosity. For this post, along with my own studies, I reached out to OnTESOL, a big company that supports people who want to teach English abroad, and they kindly answered several of my questions.
Teaching English in Turkey: Debating careers, qualifications, work permits, wages and more.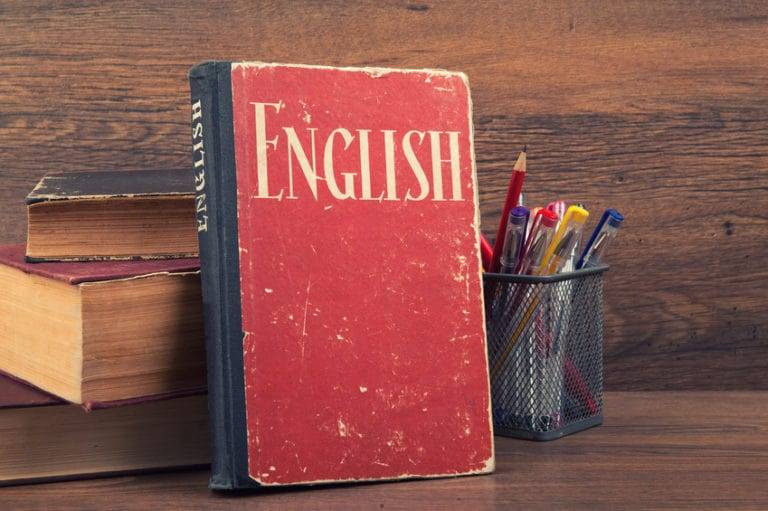 How easy is it in Turkey to get a Job Teaching English?
Of course there are plenty of teaching positions available, particularly in Istanbul. Many are in the sectors of the university, but most foreigners end up working for private language school. Turks are generally anxious to speak English, because it increases their job opportunities.
In all of the coastal resorts, bars, restaurants and hotels, English-speaking workers are favoured, and the business sector has taken off in terms of foreign relations and deals so naturally speaking English is a valuable lifelong skill set to have in Turkey. The pattern looks likely to continue and work openings are constantly opening up.
What qualifications will an English teaching job secure in Turkey?
A TEFL or TESOL qualification is required for most teaching jobs. Such courses teach you how to prepare and implement lessons, analyze the work of the students and their level whether they are beginners, intermediates or advanced. We are also looking at competencies in grammar, phonology, methodology and research.
They vary in cost depending on the course you take, and require approximately 120 to 150 hours of training. However, the good thing about the credentials is that they are accepted globally and you can teach anywhere in the world. When a school does not need one of these requirements, then usually the pay rate would be lower.
What are Work Permit, Residency, Salary and Contract Visas?
Job permits for teaching English in Turkey are subject to their own set of rules and conditions, but any good school will complete this process for you, including having legal residency as well.
Definitely, request a contract and it varies around the board with respect to the salary, but teachers should expect from $800 and $1000 a month anywhere. When you're a frugal lifestyle non-smoker / drinker this pay is sufficient.
Although you shouldn't expect to get rich when teaching English in Turkey, it's a viable income to support yourself and people on a distance or long-term trip, it's a great opportunity to immerse yourself in the community and see at the same time the sights.
Is it possible, instead, to give private lessons?
Yeah, but then you're still going down the road to being self-employed in Turkey because of course you have to report all profits. Some people give private lessons, but generally these don't total enough hours to earn a decent income, so instead they look at private lessons as a way to supplement their full-time teaching job.
Learn more on English as a Foreign Language
So putting aside the questions I went looking for reviews of people who taught English in Turkey. For several years, one friend did it but says the city of Istanbul, where most of the good teaching jobs are, with its fast-paced lifestyle, wasn't for her.
She prefer a slower pace of life to the coastal resorts. Of course she also pointed out that schools all have different reputations, particularly when it comes to how they handle their teachers, so use the Internet to study prospective employers before taking a job.
This is also a rather cool article about the Expeditioner, from an experience of first hand. The author is honest and addresses both the positive and the negative aspects. He goes on to say.
"There are jobs to be found throughout Turkey, mostly in the major cities like Adana, Izmir and the country capital Ankara. Undoubtedly, Istanbul, bigger than all three of these combined and with a much more international community, has the lion's share of the EFL employment opportunities. Not only are private language schools in every neighborhood of the metropolis, but here lies the bulk of the universities, international primary and secondary schools, and a few great NGOs to check into."
This post, entitled "5 tips as an EFL teacher to prevent s * * * * situations" is also a really helpful reading. Otherwise, I 'd love to hear about your experience in the comment box below if you have any hints and tips on how to teach English in Turkey.
Turkey is a place where you can find a wide range of natural attractions that nobody else in the world can see. It is easy to reconnect with nature in Turkey, with 43 national parks and 300 wetland areas. With Turkey Tour and Turkey Tour packages, come and discover the amazing natural wonders, natural protected areas, and nature parks in our country.
Explore all of Turkey's natural beauties, such as breathtaking crashing waterfalls, magnificent mountains, idyllic Black Sea plateaus, beautiful canyons, fascinating valleys, breathtaking crater lakes, floodplain forests, majestic trees, lakes and rivers. Cappadocia Tour and Cappadocia Tour 2 days are available to guide you, visit them to explore more about Turkey its neighborhoods and its culture.