Kas is all that should be a typical turkish Mediterranean seaside resort. White washed houses cascade down the winding mountain roads to show you the way to beautiful beaches and a harbor that reminds you that life is actually quite good and while in Kas the best thing to do is to quickly adapt to the Mediterranean lifestyle.
Most of the houses in Kas are surrounded by pink bougainvillea flowers that make you instantly note the influence of Greek architecture on some of the older buildings, usually the wooden shutters, narrow streets and large terraces to enjoy the midday sun.
Like many towns in this region, there used to be an enormous Greek population before an exchange of people between Greece and Turkey took place in 1923. That was a turbulent time for the region, when people were uncertain about the future. I think they will be happy to learn that Kas is making a name for himself as a "must see" destination for the Mediterranean in Turkey.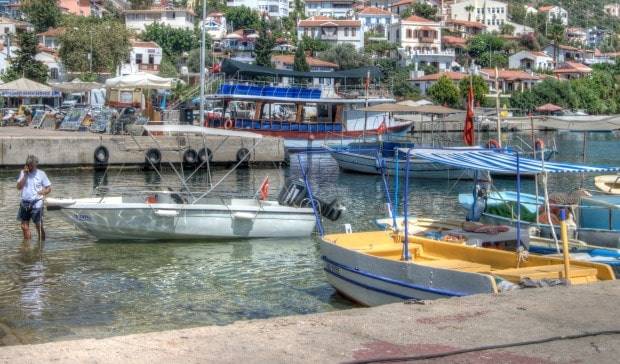 The city was my third stop on my South Western tour and I felt tired of finding my way on my first day. And once I found a map and learned it's almost difficult to get lost in the tiny coastal resort; I began to ease up and didn't have to be convinced twice to sit on a terrace watching the sunset while enjoying an ice cold beer.
Before, I found myself lost in the resorts of Kemer and Cirali, and I soon found out that if I found myself in unfamiliar areas in Kas, all I had to do was head down to the hill and towards the sea.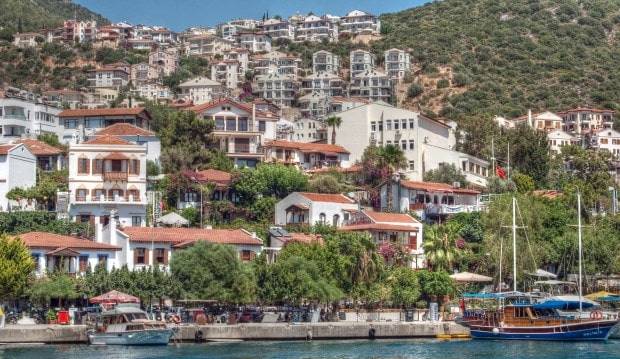 A walk along Kas harbor while the fishing boats dock in and unload their catch will fill the air with the smell of fresh fish and of course the restaurants around the harbor take advantage of this. The menu features lobster, crab and other types of seafood. That's what makes Kas so perfect when you're a lover of fish or seafood; all the restaurants produce excellent dishes and will probably be one of the best fish dishes you've ever eaten.
Kas Things To Do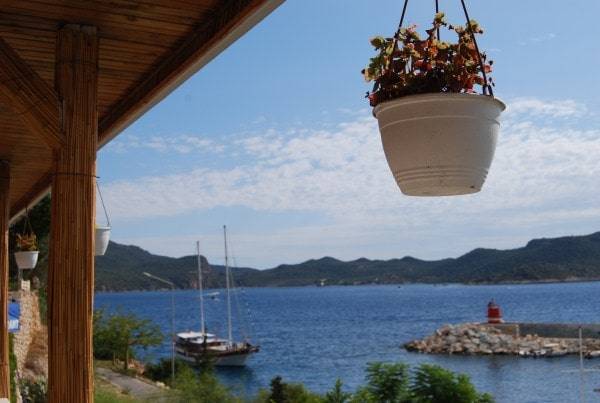 Although Kas is a laid-back Mediterranean resort, it's also important to know it's at the forefront of a trend that has begun to popularize in recent years. I had a great chance to spend a week with Bougainville Travel, the city's first company to set up adventure events for people of all ages.
Their hobbies range from trekking along the Lycian route to kayaking at sea, to giving the adrenaline glands a paragliding workout. Parents who are concerned to prevent their children from getting bored may fill their days with canyoning, mountain biking or scuba diving in the clear seas around Kas.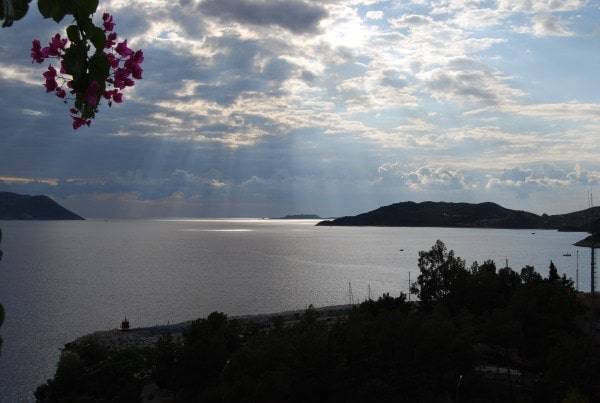 Together with spending time traveling with Bougainville 's workers, one of the great things I always enjoyed about Kas, and because of this I wanted to extend my stay, is local bus transport. Busses often leave towns and historic sites in the local area making discovery so simple and feasible.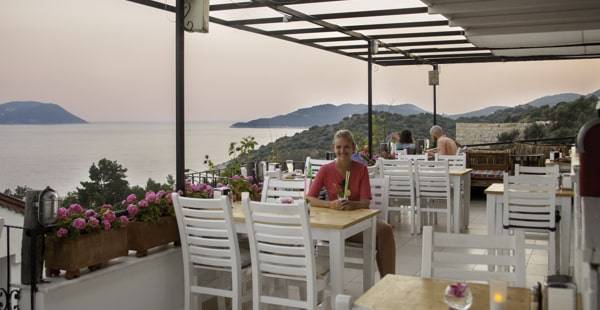 Catch a bus to the nearby Olympos or Kalkan resorts. Go a little further to visit St Nicholas' Church and Myra's ruins in Demre. Lycian tombs and the tiny amphitheater inside Kas will draw the interest of lovers of history as well. The town will basically suit many. The only people who may be disappointed are those who want to have the big nightclubs open until five in the morning. In that case, instead, they should head to the Bodrum, Kemer, Antalya or Marmaris resorts.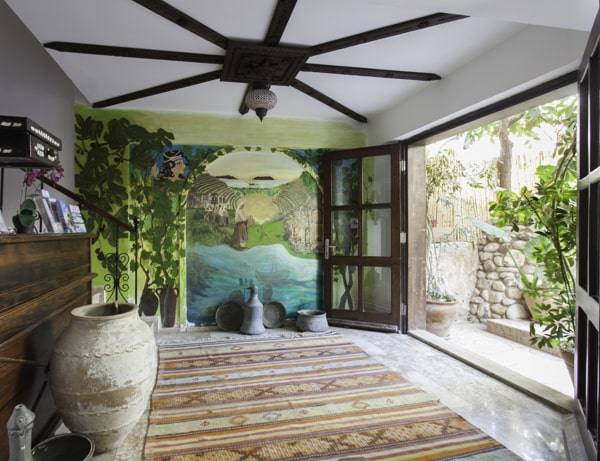 Budget travel & Hospitality
Kas is a well-kept town and you may think it's not ideal for budget travelers upon first appearance. Many of the restaurants can be expensive along with the accommodation, but just look a little further to discover cheap Turkish pansions and Lokantas that make Kas an ideal destination for budget travelers.
Thanks to its versatility the Hideaway Hotel is a popular choice of accommodation. The 20 room range includes economy, luxury, deluxe and one suite, making the hotel ideal for budget or traditional travelers. A traditional Mediterranean theme throughout the hotel provides a personal touch to the décor and design.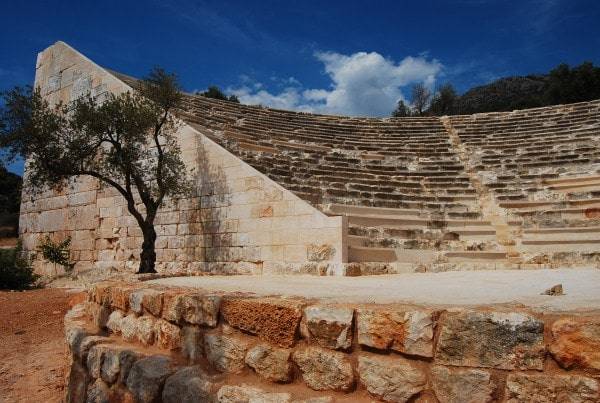 Located on one of the small side streets, Hideaway Hotel is near to the harbor and seafront, but also only a 7-minute walk from the main bus station and old town, which is the center of tourism, restaurants and shops.
Because of all their high ratings the family-run company has built an excellent reputation on Trip Advisor. They were recommended by Lonely Planet, as well.
Certain facilities include a swimming pool, free internet access, morning yoga sessions and an on-site restaurant and bar, as well as the usual rooftop terrace with breathtaking views.
Check their website with more photos, rates and info on how they can support you with a Kas vacation.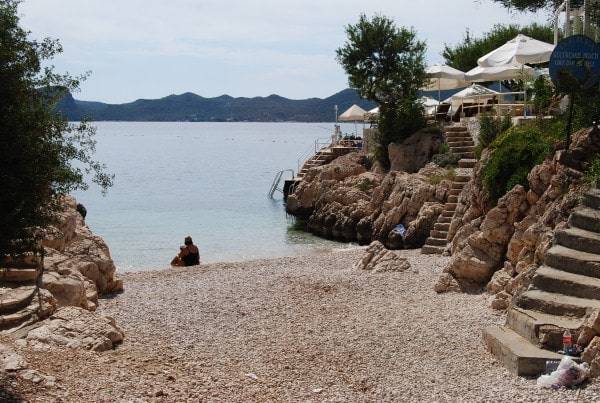 How to get inside Kas?
You can fly to Antalya airport which is a three-hour transfer, or to Dalaman airport which is a two-hour transfer. Kas is situated just off the Antalya highway, which runs parallel to the coast if you are driving. Public transportation to the city is frequent, cheap and can be reached from all of Kalkan, Fethiye, Cirali and Antalya 's surrounding resorts.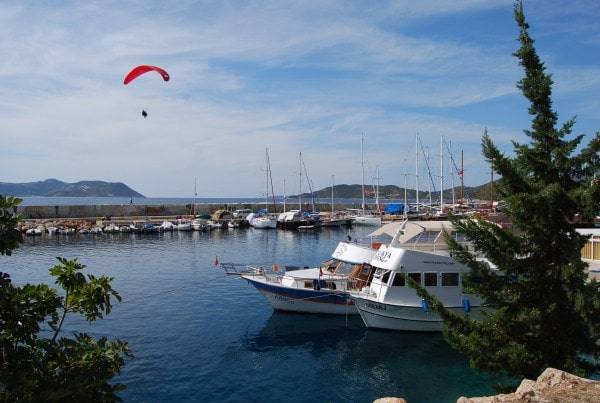 Sailing in a Blue Cruise to Kas
(Update from the return visit) Occasionally I feel exceptionally blessed. I initially wrote this post on a trip two years ago, but just last month, on a four-day Mediterranean coast Blue Cruise, I went back to Kas. Exploring the streets I had fond memories of has been a joy. It also struck me that I got the least amount of hassle in Kas out of all the holiday resorts in Turkey.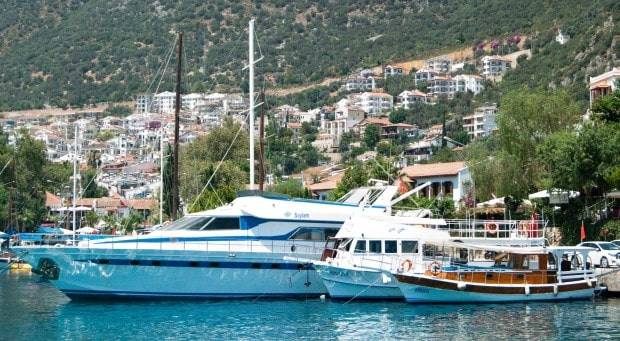 Holidaymakers frequently complain that shop owners, bars and restaurants that want their trade are having trouble. As I retraced my footsteps from two years ago, I walked into a souvenir shop and browsed through at my leisure without the saleman having any difficulty or discomfort. Experiencing trouble-free shopping was awesome.
Since my overnight accommodation was a gulet cruise, my stay was brief that we stayed on. The rest of my time, however, was spent in the harbour. Looking at the fishermen, laughing at the ducks, watching scuba diving crews preparing their equipment and simply admiring the original view that fascinated me so much; white washed houses promoting the traditional Mediterranean coastal look.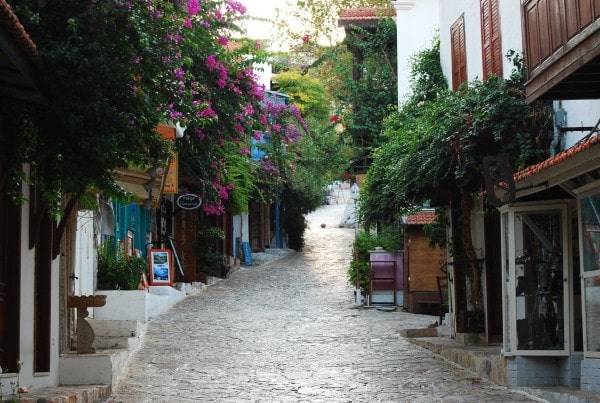 The other day, a friend had asked me a question. She said … She said …
"If anyone were to ask you where would be the best place to live in Turkey, what would your response be? I was thinking for a while, and answered "Kas" It's really one of Turkey 's best resorts.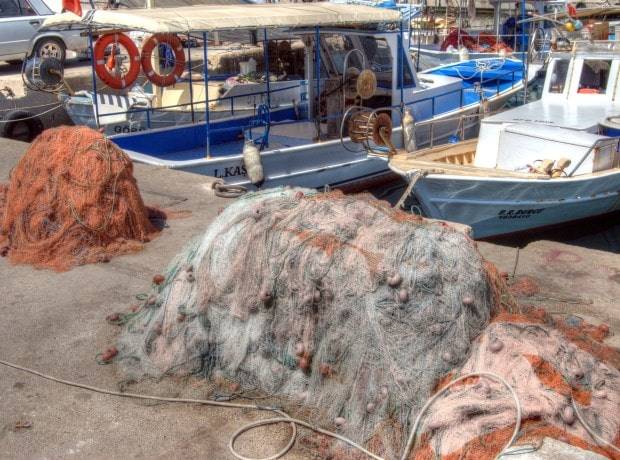 Turkey is a place where you can find a wide range of natural attractions that nobody else in the world can see. It is easy to reconnect with nature in Turkey, with 43 national parks and 300 wetland areas. With Turkey Tour and Turkey Tour packages, come and discover the amazing natural wonders, natural protected areas, and nature parks in our country.
Explore all of Turkey's natural beauties, such as breathtaking crashing waterfalls, magnificent mountains, idyllic Black Sea plateaus, beautiful canyons, fascinating valleys, breathtaking crater lakes, floodplain forests, majestic trees, lakes and rivers. Cappadocia Tour and Cappadocia Tour 2 days are available to guide you, visit them to explore more about Turkey its neighborhoods and its culture.