In 2010 I first visited Cappadocia's Goreme Open Air Museum and my writing-up was neither kind nor full of praise. I have accused the guide of incorrect information and my exact words to describe the UNESCO World Heritage site have been …
"Goreme Open Air Museum is 13 cave churches that all look the same. Throw in the Cappadocia tour guide that screams at you, the overpriced entrance fee, the vile coffee, the mile-long toilet queue, seven coaches of selfish tourists and it will certainly be a day that you will remember for the rest of your life."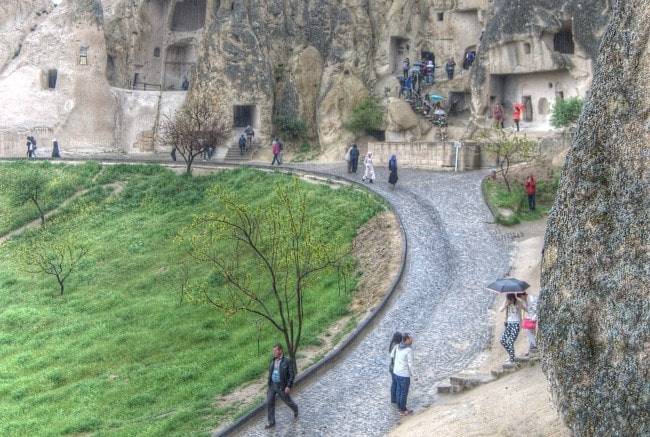 As I was writing the post, I wondered whether I should just choose a poor day to visit because one thing seemed to go wrong after the other. That's why it was on my mind constantly that I would have to give it another shot and I did so in June of this year.
Arriving at Open Air Museum in Goreme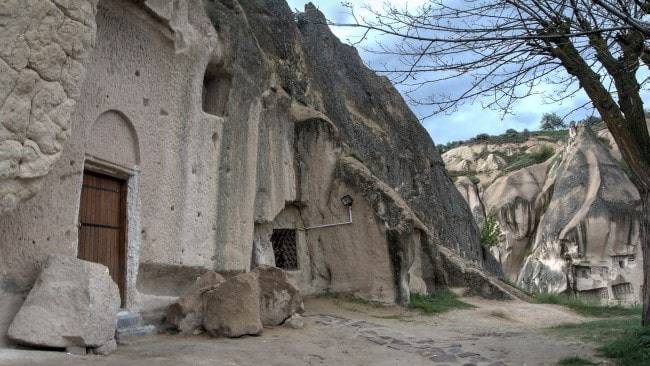 I couldn't believe it, because once we walked through the gates, bad luck came down upon me again. It started to rain heavily but I had no paraglider. So my camera's memory card ran out of space because I had already spent four days exploring other parts of Cappadocia, so I didn't want any of those images to be lost. I was absolutely certain at this point that I would be reincarnated with Satan.
Know, several of the oldest churches in history are in the Goreme Open Air museum. This region was one of the first to adopt Christianity and the fathers of Cappadocia may take a tremendous amount of credit for spreading the word all over the world. Each time I went to visit this holy spot, however, it seemed like terrible stuff began happening to me. Forgive me for having felt persecuted!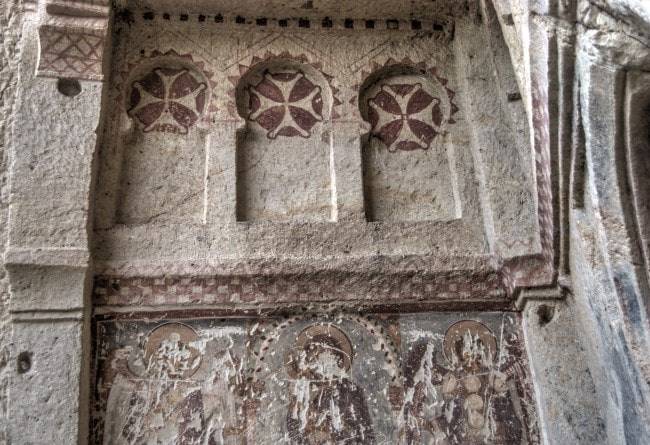 This is when my guide to the tour came to the rescue. He lent me his umbrella to buy me a new SD card, and ran back to the souvenir store. Some would say he's an easy-to-please enthusiastic guide, while others would say the look on my face and profanity coming out of my mouth suggested I'm about to get a hysterical fit in public.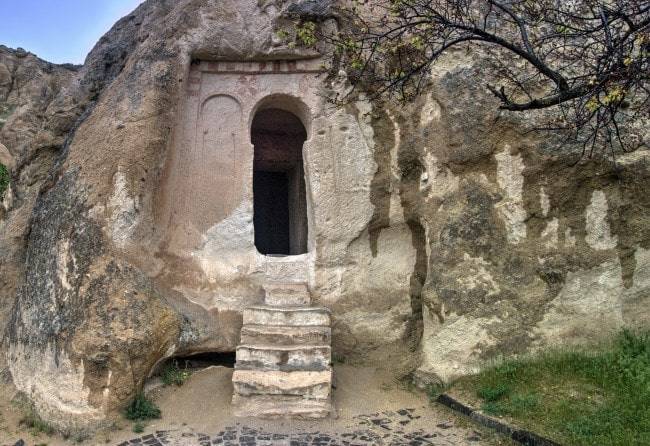 Anyway, the guide's lighthearted attitude made me think that maybe I was a bit dramatic so we braved the showers, we made our way from church to church.
On this occasion, I did not allow my mood to be ruined by the large amount of inconsiderate and aimless tourists wandering around. Instead I patiently waited for my turn to see each church's interior frescoes some of which date back to the 3rd and 4th centuries BC.
I was deeply disappointed that you are still not allowed to take videos or pictures of the interior frescoes as most modern cameras will stop using a flash that destroys the frescoes over time. The entrance fee has now risen from 15 liras to 25 liras, and I paid another 10 liras to see another church within the grounds. Hey, this is inflation and needs to be maintained by sites like this so it's worth paying.
There is still only one ladies bathroom, given the hundreds of people using it every day and the on-site restaurant serving coffee is still overpriced but the taste has greatly improved. Which leads me to wonder if in my first writing of the site I might have been harsh?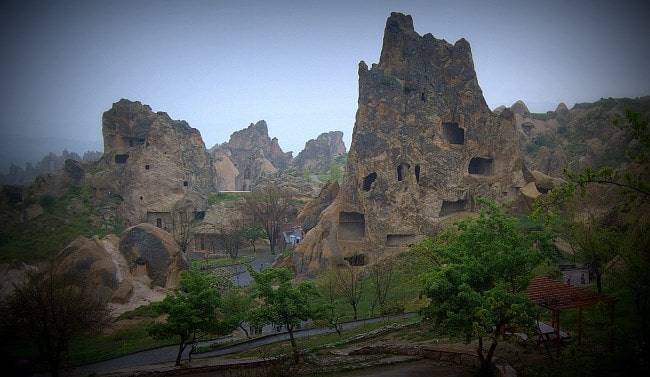 Goreme Open Air Museum is and always will be a big tourist trap subjected to the pitfalls of large crowds, overpriced, dumb tourists who don't look where they are going and tour guides with an over-inflated ego (apart from my guide, he was cool). But, the historical value of the cave churches and the restoration work of the interior frescoes beat all those hands down.
I am ashamed I did not understand this reality on my first visit. I am kicking myself for not using a tour guide then or maybe I would have better realized that this place was a completely functioning group of monks and Christian believers persecuted for their faiths.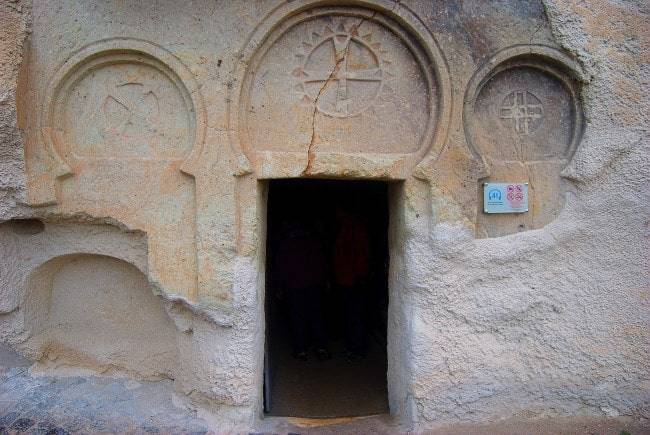 So readers, please ignore everything I've written about the Goreme Open Air Museum before. It should be the first place you'll visit in Cappadocia rightly so. When you're interested in historical information and facts using a tour guide. Even visit to beat the crowds early in the morning or last thing at night. Only please , please, I repeat, don't play Ottoman dress-up in the souvenir store, regardless of how much they ask you to do it. That's all tacky tourism, really.
Turkey is a place where you can find a wide range of natural attractions that nobody else in the world can see. It is easy to reconnect with nature in Turkey, with 43 national parks and 300 wetland areas. With Turkey Tour and Turkey Tour packages, come and discover the amazing natural wonders, natural protected areas, and nature parks in our country.
Explore all of Turkey's natural beauties, such as breathtaking crashing waterfalls, magnificent mountains, idyllic Black Sea plateaus, beautiful canyons, fascinating valleys, breathtaking crater lakes, floodplain forests, majestic trees, lakes and rivers. Cappadocia Tour and Cappadocia Tour 2 days are available to guide you, visit them to explore more about Turkey its neighborhoods and its culture.