Turkish history 's vivid timeline means the country is awash with ancient sites from many civilizations. Of all these, the ruins of the ancient city of Ephesus are perhaps the most prominent, drawing thousands of tourists every day.
The ancient city of Ephesus is to Turkey what the pyramids are to Egypt or the Colosseum to Rome and 3 million people passed through its gates in 2014. Sitting on Turkey's Aegean coast, between the towns of Kusadasi and Selcuk, this was my third time to see it.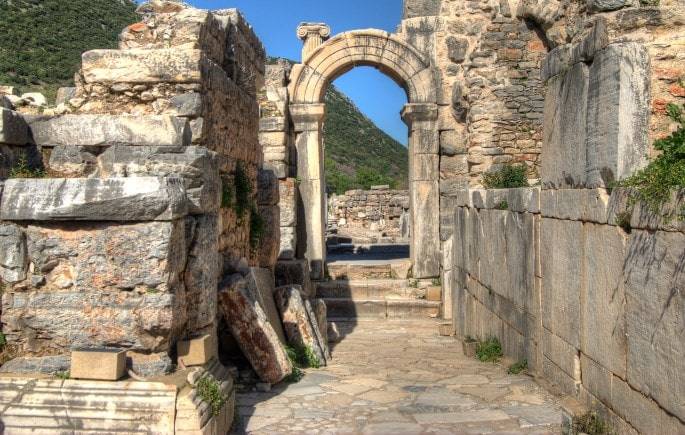 My first visit, 13 years ago, was unincidental. I was a newbie expatriate in Turkey and more concerned with adjusting to daily life here than with reflecting on the history of a Greco-Roman city that had fallen almost 12 centuries earlier.
The fact that it was one of the Seven Revelation Churches did not faze me either as I had long given up on faith and Bible study. My second visit, 4 years later, was to go with a friend and while I felt a little more respect, this year it wasn't until my third visit that I threw myself into the place's ambience and vibes.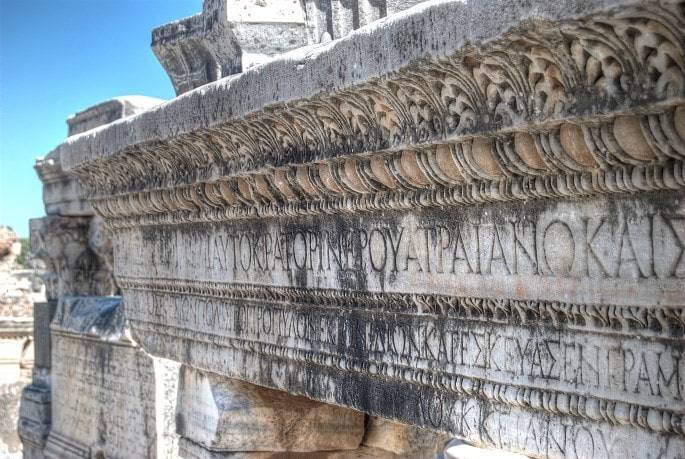 When was Built for Ephesus?
The city has an interesting and extremely varied timeline, but historians dated back to the 10th century BC the first construction and housing signs. This was therefore the most influential period when it came under Roman rule in 129 BC. It was a prosperous maritime trading port and center of excellence for politicians and philosophers by this time. It was also supposed to be recognized historically as one of Revelation's seven churches, as stated in the Bible.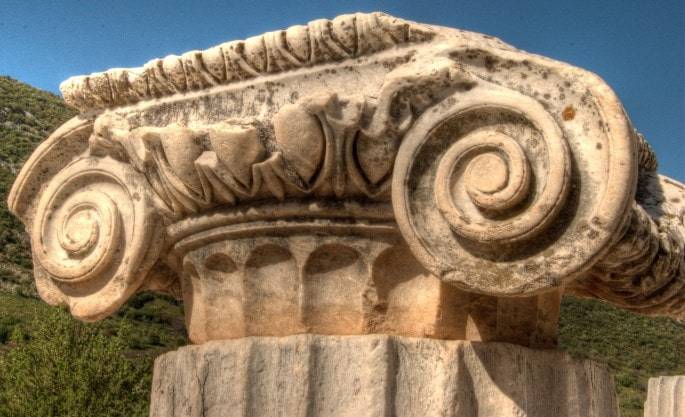 Tour Ruins of the Ancient City of Ephesus
The downside of going through the ancient city of Ephesus is the crowds. Many of the world's largest cruise liners dock into the nearby port of Kusadasi simply to carry their passengers to Ephesus and when paired with 42 seater tour buses from all surrounding holiday resorts, the effect is crowds of people walking around in shock, paying no attention to where they are going or who they are bumping into. Photobomb impulses are too strong, so if you don't want crowds or hundreds of people in your holiday pictures, visit Ephesus early in the morning as soon as they open at 08.00.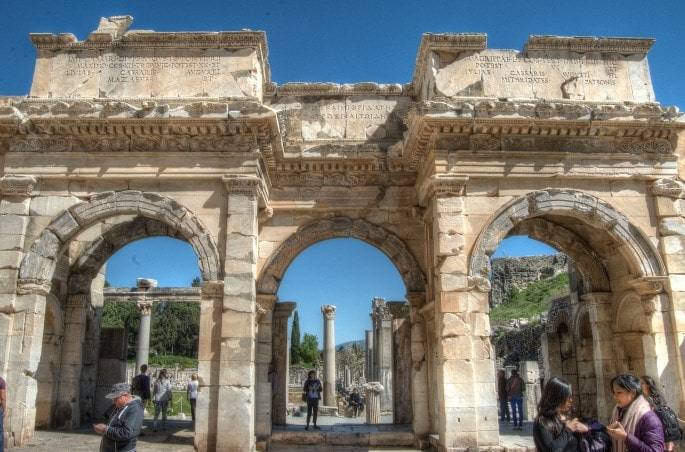 The other drawback is that you have to walk Ephesus twice if you go there separately, and this isn't a pleasant stroll in the midday sun. This is because the walking route begins at the upper bath of the gymnasium and ends at Marble Street or vice versa. It's not a full loop, so it's a concern if you're driving. Alternatively, if you hook up with a guide (which I highly recommend), they make plans to reach you at the other end of the transport.
Ephesus City Highlights and the Ancient Ruins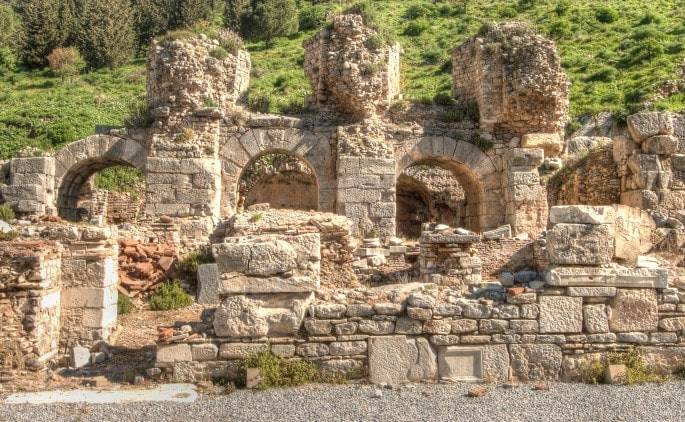 A signpost provides a brief overview at any excavated building, along with specific dates and some of the most notable are ….
Latrines Public
The public latrines were situated on three sides of a wide courtyard, making it a social affair for company. It's said that the rich and powerful used to get their slaves to sit down and steam up their latrine! You might sit on them at one point but they are now cordoned off.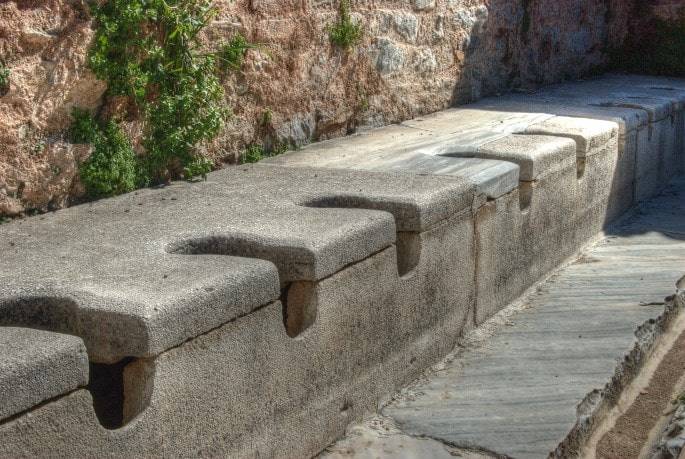 Nike Goddess Statue
The statue is not a large size but a kind of novelty for those of us who grew up believing that Nike was just a sports shoe brand! The winged goddess of victory, it turns out!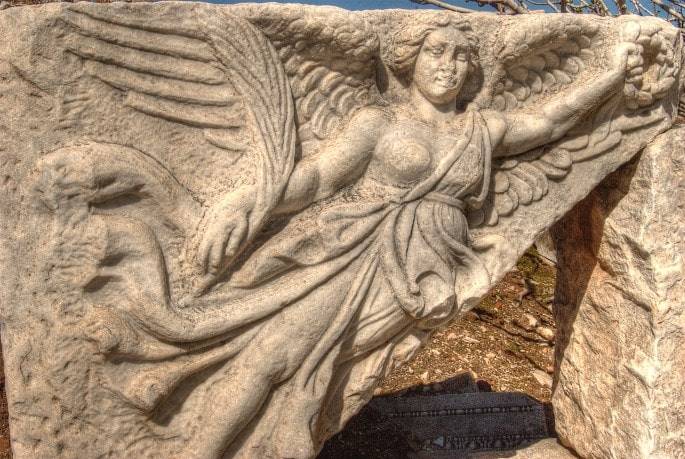 Footprint
Another unusual feature of the ancient city of Ephesus, since it is not just some old carved footprint. It showed the way to the whorehouse, or as it was called "the bordello" meaning the "heart house" in those days. We shouldn't be very surprised because it's the world's oldest occupation.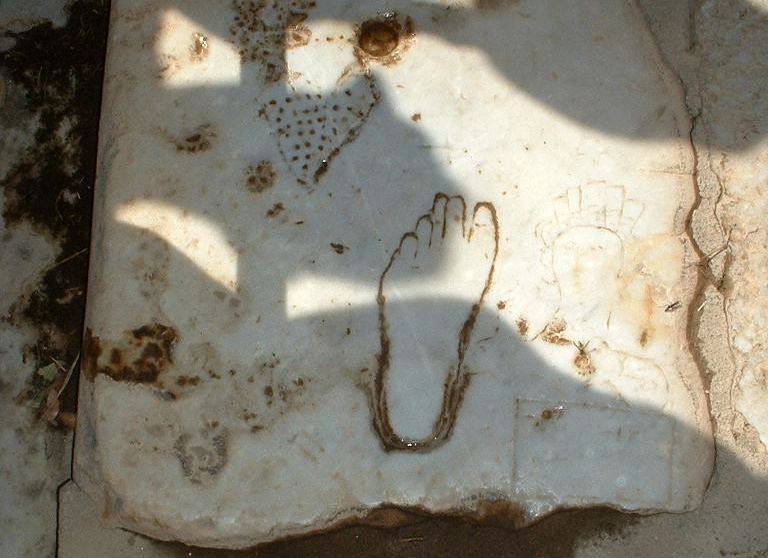 Via Marble
Go to the Roman Terraced houses exit to view Marble street from this angle. The street leads to the grand theatre, which was also the primary road for religious and ceremonial purposes.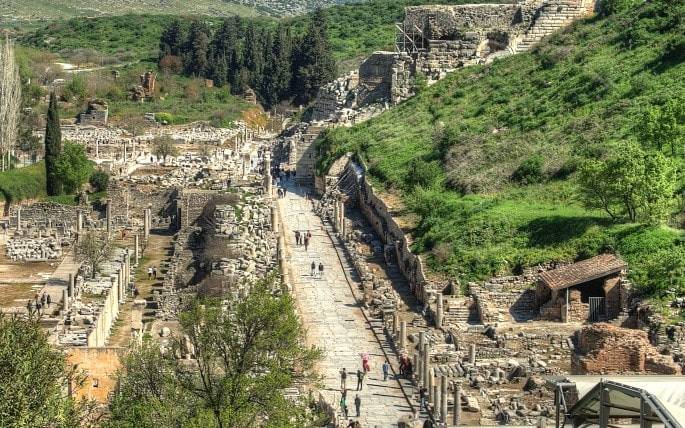 Odeion or Bouleuterion
On my first visit to Ephesus I was told that the highlight would be the Grand Theatre seating 24,000 people. My understanding of history and Roman life was zero, so I showed disappointment at the tiny set of stones, half circle, sitting next to the Royal Walk. It turns out that I was simply looking at the Odeion, where the wealthy and democratic people used to explore the city's future.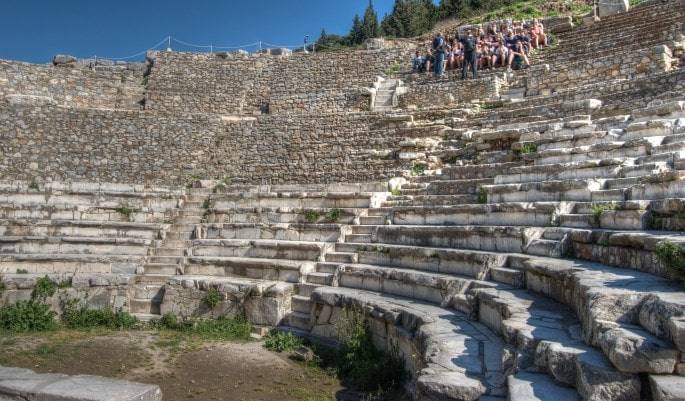 Hadrian Temple
The murals on this temple, built about 138AD, tell the story of Ephesus and how it was founded after Androklos, son of the Athenian king Kadros, received a message from Delphi's oracle.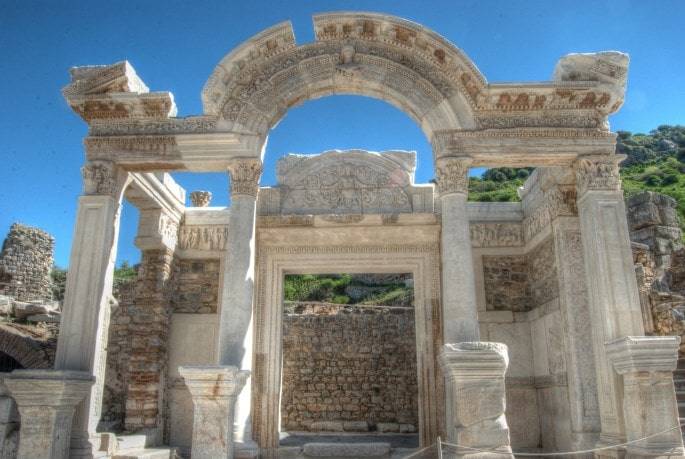 My initial intention was to write about the ancient city of Ephesus in one essay, but that didn't do it right so I took the most famous and majestic structures and devoted an essay to them each, which you can read at the following links.
Celsius Library
This contained 12,000 books, and was one of the ancient world's largest collections of literature. Explaining the Celsus library's past is straight forward. This was founded in 135 AD by Gaius Julius Aquila who wanted to honor his father, then a general governor for the province of Asia and properly called Celsus, hence the library's name.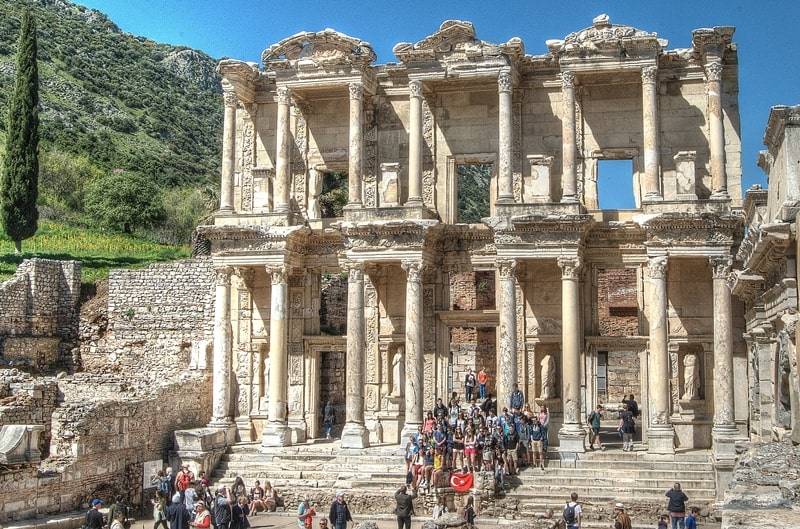 Ephesus Grand Theatre
The highlight of living in Ephesus was where gladiators fought and died, and social activities. Estimates are that it will seat 24,000 spectators, about half the number of existing football stadiums today. This seems incredible as Roman citizens did not have the modern technology we do, but when you look down from the top steps on the theater, the size becomes more prominent to the human eye. See more below.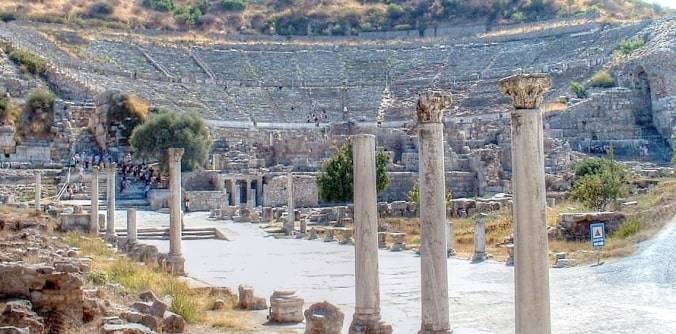 Houses on roman terrace
Six quarters, with ancient mosaics marvelously intact. Throughout the 1st century most of the houses were built by extremely rich people. Such was their privilege, they could afford luxuries like underfloor heating, clean water, and washing facilities, technologies that were not available to the general public at the time. Learn more.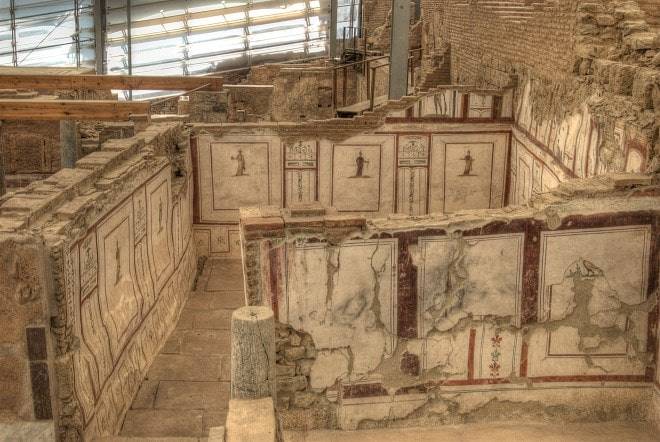 Cats of ancient city of Ephesus
Finally, with its reputation as an ancient city, it would be convenient to believe that there are no people in Ephesus but it does. Dogs!-Cats! They tons of it.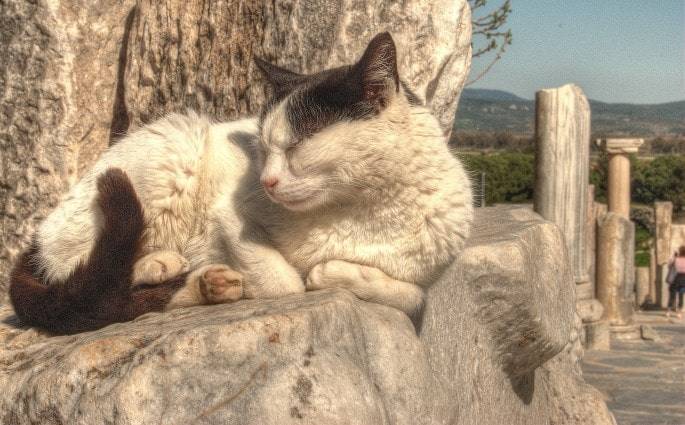 Sitting like kings and queens with Roman inscriptions on ancient bricks, the feline animals peacefully spend the day sleeping as hundreds of people walk by. I'm not sure where they get their food from because there is no canteen within Ephesus' borders but something keeps them coming back. Do they think we don't think anything?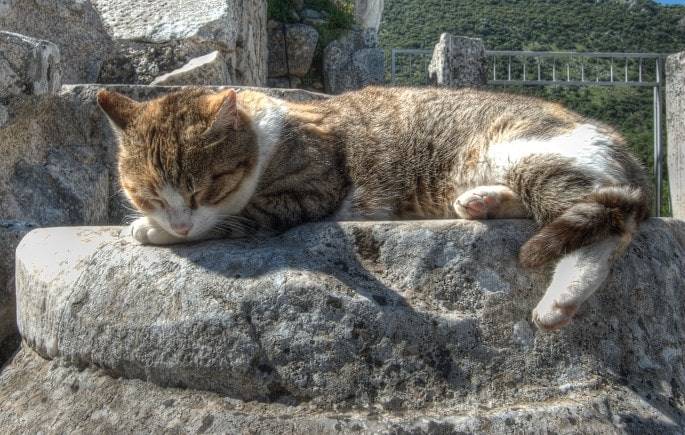 Is there a guided tour you can go on?
The ancient city of Ephesus does not encourage unqualified guides to tell you just a bunch of garbage. Licensed tour guides in Turkey have studied and sat examinations, so their knowledge is valuable and as you walk around with them, the information given enhances the visit and makes it more interesting, especially if you have limited knowledge of the past.
Purchase the audio guides available at the entrance or invest in a decent book if you don't want guided tours. Do not go into Ephesus blind without knowing what life was like for the people of Ephesus under Roman rule, the city's most flourishing time.
Turkey is a place where you can find a wide range of natural attractions that nobody else in the world can see. It is easy to reconnect with nature in Turkey, with 43 national parks and 300 wetland areas. With Turkey Tour and Turkey Tour packages, come and discover the amazing natural wonders, natural protected areas, and nature parks in our country.
Explore all of Turkey's natural beauties, such as breathtaking crashing waterfalls, magnificent mountains, idyllic Black Sea plateaus, beautiful canyons, fascinating valleys, breathtaking crater lakes, floodplain forests, majestic trees, lakes and rivers. Cappadocia Tour and Cappadocia Tour 2 days are available to guide you, visit them to explore more about Turkey its neighborhoods and its culture.