Turkey Arts: Turkey is a unique country located between the Middle East , Asia and Europe. All three 's influence can be seen throughout the country-in history , culture, architecture, fashion and food. Muslim mosques sit alongside Christian churches and Catholic cathedrals whereas ancient ruins of Greek , Roman, Ottoman, Hittite, Lycian civilizations and more can be scattered across all regions.
Stunning beaches stretch across three seas while the interior consists of rugged mountains and farmland. There are lots of tours available in Turkey and many reasons to make Turkey your next summer vacation destination.
For a Taste of Turkish food
It is not just Kebab Shish! The Turkish palette literally blends the best of Central Asian, Middle Eastern, and Eastern European cooking. You can start your day with a Turkish Breakfast, best for sharing as it is traditionally a spread of olives, cheeses, cold meats, fresh white bread, egg, borek (a savory pastry), cucumbers, tomatoes, honey, tahin, pekmez (made from grape molasses), fruit, and black tea.
Other traditional dishes include Gozleme (Turkish Pancake), Kofte Durum (Spicy meatball wrap) or Cig Kofte Durum (for the Vegetarians), Dolma (stuffed vegetables), Yaprak Sarma (wrapped leaves stuffed with rice, pepper, dates and cinnamon), and seafood is also popular in coastal regions. And don't forget to try something sweet, 2 of the most popular deserts are baklava and halva.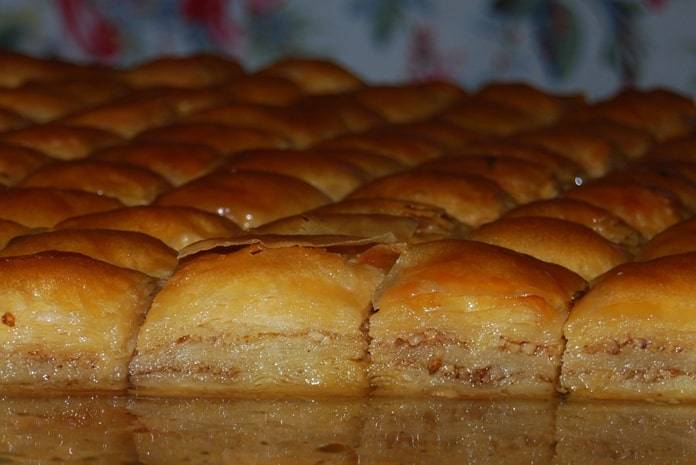 Suitable for Explorers
Turkey Arts: Turkey is an outdoor lover 's paradise throughout the year, the winter months are great for skiing and snowboarding, while autumn and spring attract hikers and climbers, and in the heat of the summer you can sail and cruise to the sea.
Turkey is one of the few countries to have such well-established hiking routes throughout the country with 4 long distance signposted trails as well as shorter cultural routes. The most well-known is the Lycian route that runs along the scenic Turoise coast for 500 kilometres. To explore the region, you can combine multi-day hikes with gulet cruises, and inland excursions.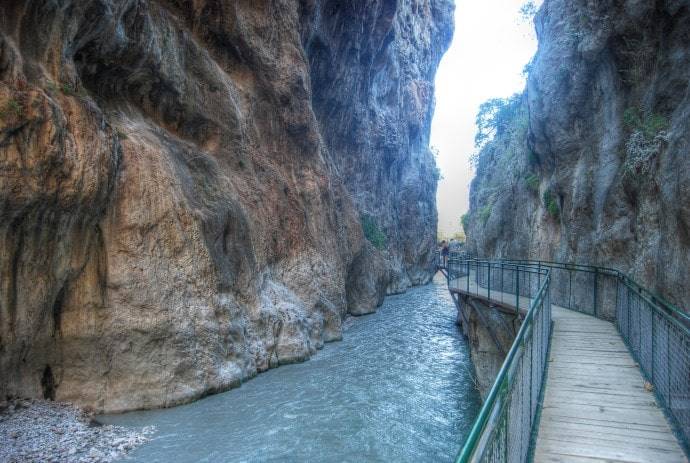 To Purchase
Turkey is a haven for shoppers, whether you are looking for a new beach dress, fresh spices or a hand-woven Turkish carpet, from stylish shopping malls to handicraft stalls, farmers ' markets and legendary bazaars. Weekly local markets spring up in most towns and sell a bit of everything, it's a perfect opportunity to buy fresh produce, fruits , vegetables, seafood, meat, nuts and homemade cheeses, jams and wines.
Turkey Arts: Although there are many boutique shops or souvenir markets in famous seaside towns like Fethiye and Antalya, in the old town and close to the harbour. Though Izmir, the third largest town in Turkey, is a great place for shoppers, with 15 new malls to choose from. You may want to get yourself an extra suitcase to take everything home with you!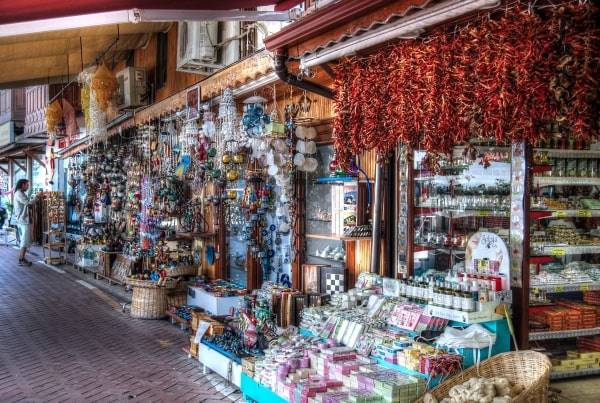 For the arts , literature, and culture
Turkey Arts: Turkey has played host to the Hittites, Romans, Ancient Greeks, Early Christians, Lycians, Byzantines, Seljuks, Ottomans and many more civilizations over the course of millennia. It was invaded and invaded, and the evidence is being strewn across the country.
In Cappadocia, for example, rock-hewn Christian churches with original frescoes can be found in the Goreme Open Air Museum, and underground cities excavated by Hittite settlers over 2500 years ago into volcanic rock. Pamukkale and Ephesus are also two of Turkey 's top historical sites accredited by UNESCO world heritage.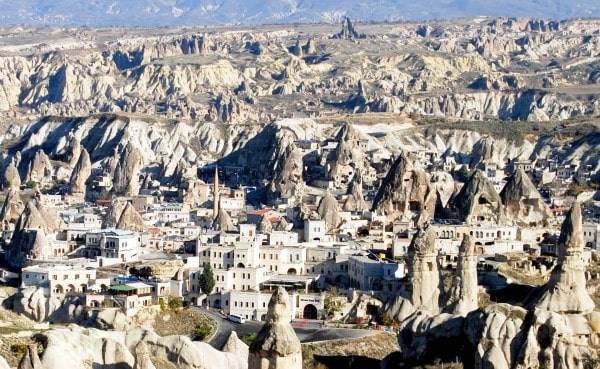 To Sail the Coast of Turkey
Turkey 's southwest coast is also known as the coast of Turkey, or the Turkish Riviera. The stunning stretch of coastline has attracted sailors for years and there are now a huge variety of cruise ship routes available from day trips to nearby islands, to multi-day cruises calling in isolated bays, beautiful beaches, archeological sites, Lycian ruins, modern city and rural villages.
One of Gulet's most popular cruises is a 4-day/3-night cruise between Fethiye and Olympos, offering passengers the opportunity to swim in Oludeniz's Blue Lagoon, Baba Mountain Paraglide, visit Kekova's Sunken City, shop in Kas' busy harbor and explore Olympos, the ruined Lycian city at the foot of a tree-lined valley.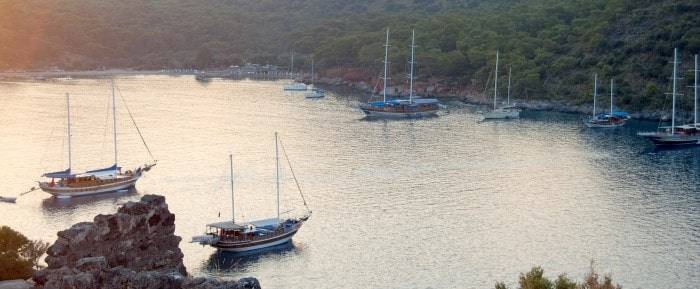 To Browse Istanbul
A town split across two continents, connected by the Bosphorus Bridge, Istanbul squeezes the globe into its city center and offers interesting sights, as well as numerous Turkey tours from Istanbul on. You can visit the country's two most famous mosques on the central square; Sultanahmet (The Blue Mosque), with its 6 minarets and impressive Iznik tile dome, and Ayasofya (Hagia Sofia), the converted cathedral with its unusual architecture, which gives you a taste of ancient Constantinople.
You can go for a walk along the old city walls or board a ferry to visit Prince's Island or Kadikoy a cosmopolitan district on Istanbul's Asian side with new quirky cafes and bohemian clothing stores. The vast Grand Bazaar stretches between the main city road and Galata Bridge, with the packed streets selling anything and anything on.
Porters travel from shop to shop selling hour-long black tea shaped glasses and traditionally dressed sellers offer delicious Turkish Delight tasters. Inside this labyrinth of colorful items there are plenty of local eateries hidden. Aside from shopping Grand Bazaar, watching and immersing yourself in Turkish culture is fantastic to just walk around.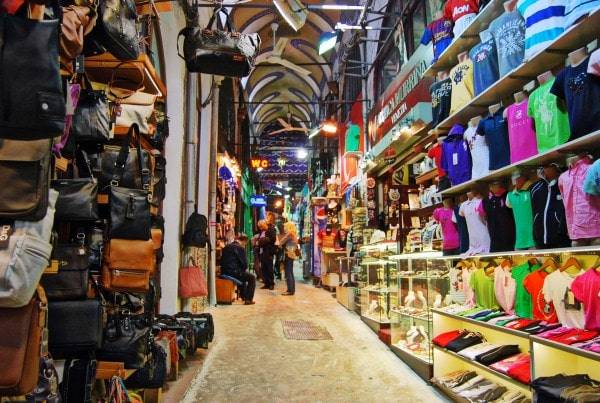 Turkey is a place where you can find a wide range of natural attractions that nobody else in the world can see. It is easy to reconnect with nature in Turkey, with 43 national parks and 300 wetland areas. With Turkey Tour and Turkey Tour packages, come and discover the amazing natural wonders, natural protected areas, and nature parks in our country.
Explore all of Turkey's natural beauties, such as breathtaking crashing waterfalls, magnificent mountains, idyllic Black Sea plateaus, beautiful canyons, fascinating valleys, breathtaking crater lakes, floodplain forests, majestic trees, lakes and rivers. Cappadocia Tour and Cappadocia Tour 2 days are available to guide you, visit them to explore more about Turkey its neighborhoods and its culture.